Black History Month at Jesuit: learning through an open mind
Started in 1915, Black History Month occurs throughout the month of February, celebrating Black history and culture. 
To dive into how Jesuit celebrates the month, Director of Diversity, Equity, and Inclusion, Amanda Montez, as well as Black Student Union (BSU) leader Tabitha Johnson share their plans and hopes for this year's Black History Month.
"We have a column called 'Faces of Jesuit' on our DEI website where we highlight different groups of students and student experiences at Jesuit," Montez said. "Our goal for this column is to highlight students' identities and how that impacts their Jesuit experience and what they wish the community knew about their identity. Definitely be on the lookout for an article during Black History Month."
BSU also has some fun plans for the month, including a movie night and learning opportunities.
"We are planning on hosting a movie night during Black History Month, either featuring 'The Hate you Give' or 'Soul'," Johnson said. "BSU is also going to be putting up posters around the school of influential people."
Harvard-educated Historian Carter G. Woodson came up with the idea for a month honoring Black history after attending a celebration for the 50th anniversary of the 13th Amendment. The festivities lasted 3 weeks, with galleries featuring African-American history. Woodson latched onto the idea and formed the Association for the Study of Afro-American Life and History (ASALH). The ASALH started promoting a week-long celebration of Black History, which grew into an entire month when President Gerald Ford declared February as Black History Month. The month of February was chosen to align with both President Lincoln and Frederick Douglass's birthdays. 
Over a hundred years later, Woodson's legacy lives on throughout the country with the celebration of Black History month each year.
This year's theme for Black History Month is Black Health and Wellness. To promote this goal, Jesuit clubs seek collaboration. 
"At our Diversity and Inclusion Student Council meetings, there has been a lot of talk about collaboration; the Young Women of Color Club wants to collaborate with the Mental Health Awareness Club," Montez said.
As Black History Month is a time to celebrate Black history and to expand your learning, Johnson suggests that a willingness to learn is key. 
"When it comes to learning during Black History Month, it's best to go in with an open mind," Johnson said. "We aren't forcing any ideas on anyone, it's more about individual people taking the time and effort to learn."
Ms. Montez echoes Johnson's point and suggests that students continue to have an open mindset and eagerness to learn, beyond the month of February. 
"I hope that students recognize that Black History Month is important, but this once-a-year highlight should not be the only time students celebrate BIPOC communities," Montez said.
To carry on your support of BIPOC communities beyond Black History Month, Ms. Montez advises you to be aware of your intake.
"It's important for students to be mindful of who they follow, what media they consume, and how they spend their money," Montez said. "That all impacts how our society views race and how racism seeps into our institutions."
About the Contributors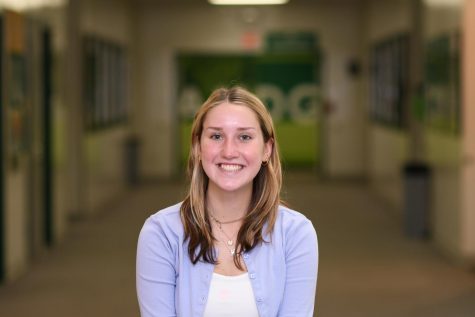 Noelle Furnanz, Editor
Noelle is a senior taking journalism for the first time. She plays soccer year-round while engaging in other activities including Social Justice Union, DEI planning, the Jesuit ambassador program, and mock trial. As a leader of Social Justice Union, Noelle enjoys spreading awareness on social justice issues and providing students with tools to get involved in change. She uses her passion for social justice to help coordinate events through the DEI office, including planning assemblies and community engagement. She is also passionate about mock trial to help her future career goals and learn more about the legal system. Following that path, she plans to study criminal justice and possibly attend law school. At school she enjoys humanities courses including History and English. Outside of her extracurriculars, Noelle loves to enjoy the outdoors with friends and family by going on hikes, swimming, and running. She loves living in the Pacific Northwest as it provides great opportunities to get outdoors. She also enjoys listening to a variety of musical genres including R&B, psychedelic rock, and alternative from artists such as Still Woozy, SZA, the Beatles, Jack Johnson, and the Wallows.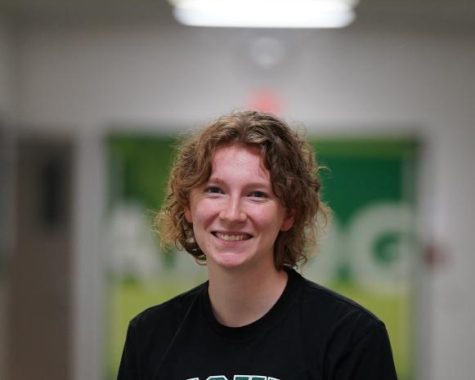 Caitlin Thomas, Staff Writer & Photography Editor
Curious, driven, and open-minded, Caitlin Thomas is an active member of the Jesuit community. She is involved in student government, women in sports club, and the ambassador program. Caitlin developed her interest in media taking photography class her junior year. She enjoys unique projects like fashion photography, senior photos, and focusing on capturing a subject's personality in her pictures. You'll find her with her camera at many Jesuit events capturing the unique, diverse community. Thrust into the spotlight, Caitlin interviewed 4 Jesuit students dressed as bananas at the Homecoming Football game while filling in for a sideline announcer at the last minute. This chance interaction launched her excitement in discovering passions in journalism and JCTV. She plans on reporting current events and Jesuit student interests. Caitlin loves being involved at Jesuit and in the greater Portland community, volunteering at Blanchet House and co-founding the non-profit Handle With Care PDX. Outside of school, she enjoys reading, working out, and traveling. She also enjoys exploring Portland's thrift stores and vegetarian restaurants.