Two Prom Gnomes Hidden Around Campus
Two gnomes have been hidden in various locations around the school this week. Finding one equals getting a free prom ticket. Ms. Blumhardt, an instructor for Student Government, says that the intention is to help create a fun environment around prom.
"We've hid the gnomes in the past. It's just a fun way to do a little scavenger hunt at Jesuit. It[the hunt] helps students to get familiar with campus," Blumhardt said.
Once found, the gnomes will not be hidden again, so there are only three prom tickets available.
The student who finds a gnome should go to room 32 to get their prom ticket.
"Once a student comes in, they'll meet with me [and] I'll have my laptop pulled up to purchase their online ticket, or if a student has already purchased a ticket, they show me proof of purchase and then we just give them 10 bucks," Blumhardt said.
As of writing, none of the two gnomes have been found.
About the Contributor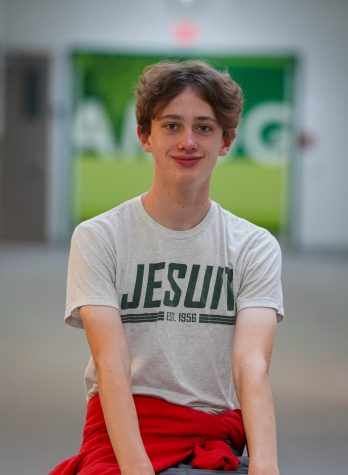 Seamus McCarthy, Staff Writer
Born and raised in Portland Oregon, this is Seamus McCathy's first year in Media Production, and he is
excited to start writing and producing media. He is excited to write about current events,
happening within the school and outside of the school including politics, school activities/events
and his current random subject of interest. He got the inspiration to take this class from the HBO
series,
The Newsroom
and classic movies such as
All
the President's Men.
He hopes that this
experience will help him to decide whether he wants to continue journalism throughout college.
When he is not in school, Seamus fences, goes for runs, and walks his dog. He lives with his
aforementioned furry companion, his brother, and parents in Portland.