Raging Wildfires, Sudden Power Outages, and a Worldwide Pandemic: Finding Hope in the Uncertain
Principal Paul Hogan joined local school districts—including the Portland Public Schools—to cancel classes on Friday, September 11 due to disruptions caused by wildfires in the region. The announcement came as a relief to disorderly times, as students enter the school year battling wildfire evacuations, hazardous air quality, power outages, and a fully remote learning environment due to the COVID-19 pandemic. 
A powerful windstorm, with gusts surpassing 50 mph on Monday, September 7th downed power lines, causing power outages for over 120,000 people in the greater Portland area (KGW). Additionally, 97 large fires around the state ensued, contributing to the state's record-breaking fire season. Over half a million Oregonians faced some sort of wildfire evacuation notice, while the state's population endured prolonged hazardous air quality polluted with smoke, ash, and debris. 
Senior Charlie Strear was one of many Jesuit students who lost power on Tuesday, September 8th due to the high winds. To attend Zoom classes as part of Jesuit's fully synchronous distance learning system, Strear had to use cellular data on her phone to log into class. Throughout the day, she battled unreliable cell service, inaccessible school resources, and even had to sit in her car to charge her device. 
"It was just difficult because the service kept dropping in and out… and then in breakout rooms too, my connection was so bad I couldn't join in any conversations," Strear said. "The overall stress kind of distracted me a lot from [school]."
Junior Zak Simmons also faced disruptions to school, yet evacuation orders were to blame for his case. Although Simmons is grateful that he did not actually have to evacuate, he still had to take stressful precautions following the Level 1 evacuation orders his family received. 
"There was genuine worry when I came in before work that I would have to drop my shift and evacuate," Simmons said. "With everything going on, it was difficult to stay focused on schoolwork."
These frantic, unpredictable times have come at a time when Jesuit students were already experiencing a difficult start to the school year in an online learning environment due to the COVID-19 pandemic. Freshman Oskar Sanchez described his challenges acclimating to high school while fully remote. He has toiled through his own WiFi issues, video call malfunctions, and eye fatigue from prolonged blue light exposure. However, Sanchez noted that the greatest struggles for his class have been creating relationships amidst a pandemic. 
"It's hard not going in; going into school would definitely be better," Sanchez said. 
Throughout these times of despair, there are people in the community still finding hope amid the challenges. 
Vice Principal of Professional Development and Innovation Alyssa Tormala was under imminent wildfire threat, as she lives in Oregon City. While the Level 3 mandatory evacuation order was impending on her family, she is grateful that she did not need to evacuate. 
"Going from thinking everything as pretty much fine and the fires were at a distance Tuesday evening to realizing they were on our doorstep on Thursday… was very scary and real in a way that it hadn't been," Tormala said. 
Even while preparing for mandatory fire evacuation, Tormala was able to maintain hope and composure. She credits the song "The Next Right Thing" in Disney's Frozen 2 as a guiding light for her in times of despair. 
"When all the things are going on in the world that you have zero control over, what can you control?" Tormala said. "Well, you can do the next right thing in front of you. You can put that one foot in front of the other; you can open up that book; you can give that hug to your family member; you can call up your friend. There's always a next right thing that you can do and… it helps you get through. It doesn't mean it makes everything better, but at least it gives you a focus so that you can feel like there's some level of positivity going on."
Tormala emphasizes that her family was not the only one affected by the fires, but rather a substantial number of Jesuit families and extended families have faced similarly stressful situations. She encourages students and their families to do "the next right thing" in unpredictable times, especially as we live with the uncertainties of a worldwide pandemic.
About the Contributor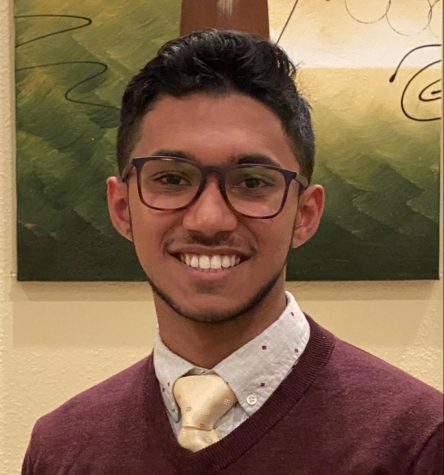 Reet Chatterjee, Editor
A senior at Jesuit High School,
Reet Chatterjee
strives to better humanity with his writing. His writing focuses include social justice, politics, reform, racial justice, education, and environmentalism. In addition to the Jesuit Chronicle, Reet is currently working as a content writer intern for Parlia
—a London based encyclopedia of opinion and perspective. His favorite media outlets are Vice, The Wall Street Journal, Parlia, Vox, and of course the Jesuit Chronicle. As a native Oregonian, Reet spends his free time enjoying the outdoors by hiking, skiing, mountain biking, and road cycling. Reet hopes to develop his English language and writings skill in college and ultimately pursue a career as a trial lawyer. He has made a commitment to work for reform within the United States criminal justice system.