Requirements for mandatory Zoom meetings draw mixed reactions from student body
Citing a desire for more face time with students, the administration implemented a requirement beginning May 5 that each class must schedule a mandatory, graded Zoom session at least once per week. Teachers have two time slots available in the week to schedule meetings with each period. All time slots occur within the hours of 10 a.m. to 3 p.m., with three blocks per day: 10:00-11:00 a.m., 12:30-1:30 p.m., and 2:00-3:00 p.m.
Zoom class meetings can last anywhere from 15 minutes to a full hour, with the average meeting, according to students interviewed, lasting approximately 30 minutes. Since most Jesuit students are required to take six or seven classes per day, Zoom meetings can now be anticipated to occupy three to four hours of students' weekly coursework, a significant increase in time spent in live class meetings compared to previous Zoom policies. 
Prior to the policy shift, teachers had relatively wide latitude in whether to make Zoom meetings mandatory or optional, with many choosing an optional weekly Zoom meeting in an effort to avoid burdening or overscheduling students. Some teachers opted to avoid Zoom meetings altogether. 
Principal Paul Hogan says that the extended lack of face time—and the resulting disconnect between teachers and classmates—between Mar. 13 and late April for some classes prompted the administration to implement more stringent class meeting requirements.
"Students have not seen their classmates, nor been able to hear the teacher explain the material nor ask questions," Mr. Hogan said. "We are a face-to-face community. We believe that in-person teaching is crucial to deeper understanding and building the kinds of relationships that lead to real communication."
While a more regimented Zoom schedule and requirements for mandatory Zoom meetings virtually ensures that students will receive more direct interaction with their classmates and teachers, some students fear that the lack of flexibility associated with synchronous Zoom meetings will make completing coursework more difficult. 
In particular, students with jobs and pressing financial obligations to their families that have been amplified by the economic fallout of the pandemic may not have the freedom to simply reduce hours or abruptly shift their schedules to accommodate Zoom meetings. 
"Since I work, I'm constantly trying to find ways to either work around my schedule last minute or make up Zoom meetings for credit, which adds on homework at the end of my day," senior Kaylee Jeong said. "I don't rely on my job, but I can imagine students who actually need to work to support their family during a huge financial crisis are far more stressed out. It's unfair to assume that during a time where so many families are financially unstable, students can just go about their day like normal."
Though the students dependent on jobs in order to supplement their family's income may comprise a small minority at Jesuit, an intensive schedule of Zoom meetings nevertheless presumes a level of financial privilege and scheduling flexibility that already vulnerable students lack. And despite the fact that such students can work around mandatory Zoom meetings by contacting teachers, constantly soliciting accommodations and make-up opportunities magnifies stress, says Jeong.
Students without stable Internet access face a similar hurdle. In order to excuse themselves from or to secure access to Zoom meetings, they must contact IT for accommodations, an additional burden that increases daily obligations.
Senior Nina Velu also expresses concern that teachers often don't provide enough notice for when Zoom meetings are scheduled, as having two potential time slots for each period per week creates uncertainty around when classes meet. Velu emphasizes that after spending the past six weeks crafting her own schedule, the abrupt transition towards synchronous Zoom meetings has been confusing and disruptive. 
"I usually sleep in until 12, and that was what I got used to during digital learning days for a long time," Velu said. "When a class schedules a meeting for 10 a.m., I can wake up, but it's hard because usually teachers send out notifications maybe ten minutes before the meeting starts, and they don't make any reminders super clear in our weekly schedule. It's been disorienting."
The administration says that it derived the mandatory Zoom meeting policy from comments offered by parents, teachers, and students. According to a schoolwide survey conducted by the administration, 28.9% of the 291 respondents placed their daily workload between 4 and 5 hours, while at least 81.2% of respondents said they completed their coursework in under 7 hours on average. Since the majority of respondents dedicated significantly less time to school-related activities than they would during normal operations, the administration felt comfortable replacing traditional homework with once-weekly Zoom meetings. 
"The typical JHS student would spend 10+ hours either at school or on homework in 'normal' times," Mr. Hogan said. "I do not want to minimize the large amount of work students are now doing… But having 6 or 7 classes per week, which averages 1.4 classes per day, in an environment where students do not have a commute, should still allow students to get their work done and still get exercise and have time with their families."
Sophomore Elina Deshpande appreciates all-class Zoom meetings as a way to reduce the tedium that accompanies endless homework assignments. "Zoom meetings are really refreshing to break up your routine and to see all the people that you truly miss the most," she said.
However, thus far, Deshpande notices that some teachers use their allotted Zoom times as an aimless check-in rather than as a space for lectures or class discussions, which she feels is a waste of time. 
Jeong suggests that if teachers want to use Zoom simply to maintain contact with students and secure personal interaction, they can instead require some sort of check-in that can occur either over Zoom or email, allowing students to continue working under flexible conditions. 
"I think Zoom meetings are a good idea, but making them mandatory wasn't," Jeong said. "If the purpose is to encourage closeness between a student and teacher, I think being asked to just keep in touch with a teacher in some way works fine."
About the Writer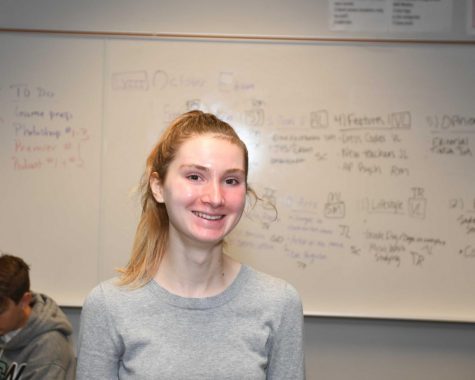 Shawna Muckle, Alumni 2017-2020
Shawna Muckle, 17, is a senior at Jesuit High School. She has been a member of the Chronicle staff for three years in various capacities, and she is currently...

Class of 2020 faces elevated uncertainty in the college selection process
The Class of 2020 is entering the final stretch of the college discernment process as the majority of schools maintain their May 1 enrollment deadlines. Many students are facing the unique, pandemic-driven reality that visiting campuses, some of which are thousands of miles away, will be impossible before decision day. 
Alongside many missed "lasts" of our high school careers, some of the pivotal "firsts" of seniors' college experience, including scholarship competitions, admitted student meet-ups, and post-admission campus visits, have been either cancelled or postponed. Many colleges and universities, conscious of the difference that seeing a school makes in students' decision processes, have expanded digital content and interactive experiences for prospective students through virtual tours, lectures, and informational Zoom meetings.
While comprehensive virtual content is a must-have for prospective freshmen still weighing their options or preparing to attend a school they've never visited, it doesn't perfectly replicate the experience of seeing a school live, says senior Danny Murphy. 
"Being [on campus] physically, it's really easy to get a read on the campus, and just know if it's going to be a good place where you're going to be happy spending four years of your life," Murphy said. "I think on paper a college can look great, but actually going and physically being there is really different and plays a big role in making a decision. Not visiting just adds another element of uncertainty that I would rather not have." 
Senior Serena Trika also observes that not all virtual content is made equally. While many schools provide imagery of buildings on campus, some don't offer visual access to the inside of their facilities or their classrooms. 
"Past campus visits made me like the school more because I get to see all of the facilities and opportunities that they have," Trika said. "Virtual tours don't really show you inside every building, especially the ones I might primarily be in, so it's hard to get an idea of where I will be everyday and what classrooms look like exactly."
Right now, inadequate virtual exposure to campus life is a problem for students everywhere and for universities everywhere, creating a major incentive for institutions to enhance at light speed what were once relatively paltry digital resources for admitted students. Being able to schedule visits to campuses in the roughly four to six weeks after acceptance, however, has always been reserved for the financially privileged, whose families can afford time off from work, hotel expenses, and last-minute plane tickets. In that vein, the coronavirus's role in pushing schools to better simulate academic and student life online is perhaps a welcome first step towards equity and access for low-to-moderate income  admits.
Several schools have also gone so far as to extend the traditional May 1 deadline for students to pay their enrollment deposits to June 1 and beyond. Some common colleges for Jesuit students that have delayed their enrollment deadlines by a month include Gonzaga University, Oregon State University (as well as its Cascades campus), Seattle University, and University of Portland. 
Most schools across the country, however, are maintaining their May 1 enrollment deadline, citing a desire to plan effectively for their incoming class at a time when yield rates, or the percentage of accepted students who ultimately choose to attend, are in flux.
"Most colleges are sticking with the May 1 deadline not to be pernicious, but to help with their own planning," college counselor Mr. Johnson said. "The earlier that they know what kind of class they have coming in, the more productive they can be to plan for what fall of 2020 is going to look like in terms of enrollment, orientation, waitlist activity, that kind of thing. From the student perspective, with colleges having varying deadlines, it does give them a bit more time to seek reconsideration for financial aid, for example, which is not a quick process."
Given the increasingly disastrous predicted outcome of prematurely lifting social distancing guidelines, shifting enrollment deadlines is unlikely to enable students to visit campuses in May. According to a model designed by the U.S. Department of Homeland Security and Health and Human Services, if governors choose to lift statewide shelter-in-place orders 30 days after ordering them, or in roughly mid-to-late April, the U.S. will likely see a deadly resurgence of the pandemic in mid-summer. Irrespective of whether states remain in lockdown by May, it's unlikely that travel restrictions will be lifted or college campuses will be open for tours and visits.
Ultimately, the lack of alternatives for campus visits means the Class of 2020 will have to make college decisions based on more distant assumptions and information sources. With a critical aspect of the discernment process rendered inaccessible, seniors will also need more flexibility and willingness to adapt if they discover after arriving on campus next fall—or later—that the school they chose isn't quite what they envisioned. 
"The class of 2020 will need to be a little more hearty in terms of making do," Mr. Johnson said. "They may arrive at a campus that doesn't meet all of their needs simply because they weren't able to discern in the way that they would have liked, but I think that our students are stalwart enough to be able to see that through. Seek the services that are available at their future college, reach out, build relationships, meet faculty, and really give it the best shot that they can."
Colleges and universities, too, are facing various elements of uncertainty, some of them perilous, when it comes to building their incoming class. Geographic distance may now be a much bigger consideration for seniors and their families, particularly for students that previously planned to enroll at colleges in the epicenter of the outbreak, such as New York City universities, says Mr. Johnson. In order to build a geographically diverse class, universities may need to incentivize student enrollment from distant regions of the country with increased financial aid packages.
While colleges wrestle with concerns about under-enrollment and a loss of diversity, they also may be contending with grim financial realities. In the 2008 global financial crisis, the endowments of both Harvard and Yale University, two of the most financially sound collegiate institutions in the country, shrunk by approximately 30%. It's difficult to imagine that any school will exit this combined economic and public health crisis with a better financial situation than it had coming in. 
What this means is that while many students now weigh affordability more heavily due to the economic fallout of the epidemic, schools may be less able to dole out generous need-based and merit-based financial aid. According to the Washington Post, this may result in over-enrollment among in-state students at public universities, while private and out-of state enrollment shrinks. 
Even ongoing scholarship competitions have been heavily downsized in the past few weeks. Schools such as Loyola University Chicago, Syracuse University, and Duke University cancelled major on-campus finalist events. 
"I was supposed to have an interview for a big scholarship that just got canceled completely," Murphy said. "I think that an interview would have helped my chances of getting the scholarship, so that wasn't happy at all."
Despite financial uncertainty, Mr. Johnson assures students that schools will most likely not revoke the current awards they have issued, and some institutions may be willing to engage with merit scholarship reconsideration in spite of financial contraction to increase yield rates.
"I have not seen colleges pulling back from existing commitments they have made via certain need-based aid or certain merit scholarship programs," Mr. Johnson said. "Will discount rates increase at colleges for the class of 2020 in order to fill their class? I think it just depends on how healthy the institution is. All of higher education is at a pivotal point where there are colleges that are financially healthy and sound and will sustain themselves through this, and there will be other colleges that will be challenged financially."
About the Contributor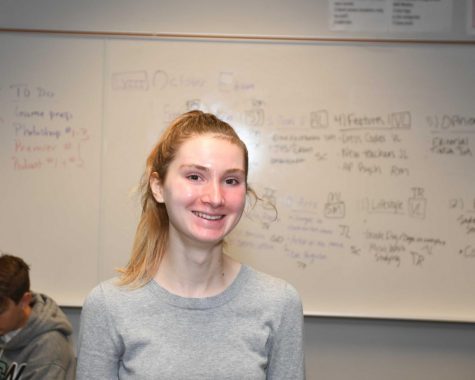 Shawna Muckle, Alumni 2017-2020
Shawna Muckle, 17, is a senior at Jesuit High School. She has been a member of the Chronicle staff for three years in various capacities, and she is currently...
Friday, March 20
School updates: Throughout the week, Jesuit's administration has sent the student body daily videos of various faculty members with a message for the day. Sometimes the video encourages us to get out and exercise, and other times it's just a fun, entertaining clip.
To connect students during this time of isolation, student government and the counseling center have sent out an announcement giving students daily challenges while in quarantine. Yesterday's challenge was to send in a self-timer photo of students digital learning or social distancing. Student government will choose pictures students submit and post them on Jesuit spirit's Instagram page. Today, the counseling department sent out a list of to-dos in taking care of one's mental health.
World updates: On Thursday night, California Governor Gavin Newsom ordered California's 40 million residents to stay home for an indefinite period of time, enacting the country's largest lockdown as U.S. cases of COVID-19 now number over 15,000. California residents may still leave their homes to purchase pharmaceuticals, groceries, and healthcare, as well as for essential work commutes. Any further travel is now a misdemeanor under California law. Newsom has publicly predicted that 56% of Californians will contract or test positive for COVID-19 over the next eight weeks without proper resources and extraordinary preventative measures such as the lockdown.
The Oregon Health Authority reported 27 new coronavirus cases Friday, bringing Oregon's total case count to 115. Washington County remains the top county for positive COVID-19 results, with 31 confirmed cases. OHA also reported 2,003 negative COVID-19 results and 433 tests pending.
Congress continues to chip away at a stimulus package now projected to significantly exceed $1 trillion, with Democrats adding their own must-haves in four bipartisan working groups that convened in the Senate on Friday. Democrats, including Senate Minority Leader Chuck Schumer and House Speaker Nancy Pelosi, have called for unemployment insurance that guarantees laid off workers receive close to their full salaries, as well as a so-called "Marshall Plan" for hospitals. Senate Majority Leader Mitch McConnell has urged senators to reach agreement by the end of the day today so that the Senate can begin drafting the bill Saturday and potentially have a final vote on the legislation Monday.
Thursday, March 19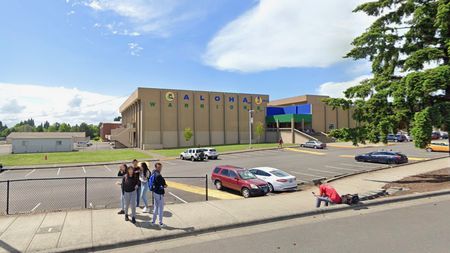 School updates: Online learning allows students to complete their tasks anytime that day, giving students lots of free time to occupy themselves with. To utilize these digital learning days effectively, Jesuit has decided to send out a google form today surveying student's thoughts on how their online learning days have played out, as well as urging students to contact their counselors anytime they need help.
In aid to some student's potential anxiety, depression, isolation, or loneliness during this time of quarantine, Mr. Clarke and Mrs. DeKlotz encourage students to send "points of hope", which could be anything from a song, work of art, or a meme. Mr. Clake places these "points of hope" at the end of his examen emails each day.
World updates: 
Yesterday, the
Beaverton School District
and the Washington County Health Department reported that a student at Aloha High School tested positive for COVID-19 and was at school while sick the week of March 9. The Aloha High School case marks the first of only two cases reported in Portland metro area public schools and is the first case where a student has been infected. Washington County now has
23 cases
of coronavirus, the most by far in Oregon, which only has 75 confirmed cases total as of Wednesday.
Several states
have already announced that they will either not re-open schools for the rest of the school year or they will not make up missed school days due to COVID-19. Kansas is the only state so far to officially declare that its public schools will remain closed for the rest of the year, though the governor of California has suggested his state will follow suit in coming days. Florida cancelled all tests and grades for the rest of the year, while Arizona has said that it will not require school districts to make up school days in the summer.
In Washington, the race to provide economic relief to workers and families impacted by COVID-19 continues, with Senate Republicans unveiling a 250-page, White House-coordinated
proposal
that outlines the specifics of the direct payments to Americans, as well as hundreds of billions of dollars in small business and affected industry loans. The Republican proposal offers $1,200 cash payments to American adults who make $75,000 or less individually, as well as an extra $500 per child. It also offers $208 billion in loans to industries such as airlines and $300 billion in loans to small businesses, which are forgiven if they retain all employees on payroll. Democrats have suggested, however, that they want a seat at the table, and adjustments will need to be made to the package to secure bipartisan support.
Daily Coronavirus updates: what you need to know
Curious about the latest news on the COVID-19 outbreak? Check here for recent developments regarding Oregon and the U.S.'s response to new cases, as well as Jesuit's efforts to keep students safe and proceed with a prolonged period of Digital Learning Days.
Multicultural Week places spotlight on racism and microaggressions
During this year's Multicultural Week awareness assembly, student speakers shared their experiences as people of color and identified a broad array of racial aggressions and fears, many of which related to subtle experiences of ostracization and judgment.  
Senior Arleth Rodriguez and sophomore Melanie Elizarazazz addressed the lingering shame and sense of inadequacy that have at times accompanied their immigrant families and the color of their skin. Senior Daniela Rosas shared the horrific, heartrending story of her mother's deportation and its unseen ramifications. Junior Noah Lyman delivered a powerful poem on the systemic persecution of native Hawaiian people. 
In all of their talks, these students communicated present, raw anger amid their racial experience. Within that enduring sense of anger, a few students' speeches contained a pointed reference to an experience at Jesuit that had contributed to their sense of cultural alienation. Most of these anecdotes involved routine, offhanded, unintentionally racist remarks that went seemingly unnoticed or unaddressed—except, of course, by the students of color affected by those remarks.
There is a term for these casual and unintentional instances of racism that has increasingly gained traction in conversations on race and identity: microaggressions.
Psychology Today describes microaggressions as the "everyday verbal, nonverbal, and environmental slights… [that] communicate hostile, derogatory, or negative messages to target persons based solely upon their marginalized group membership." Microaggressions often assume the form of a passing comment or even subconscious behavior, but they cause pervasive and resounding discomfort for the person impacted by the microaggression. Other forms of microaggressions include racist remarks passed off as jokes or satire.
As widespread fear over the COVID-19 pandemic takes root in American culture, unfounded xenophobia and racism against Asian-Americans has become increasingly commonplace. Sophomore Jenny Duan notes that Asian-American students at Jesuit have had to contend with discomforting racist jokes and harassment due to the outbreak, on top of other offensive Asian stereotypes and jokes.
"Especially right now, with the prevalence of the Coronavirus, there are a lot of jokes about Asian people having the Coronavirus," Duan said. "Another example for me is that in freshman history class, during our unit on ancient China, someone made their Kahoot name in Chinese characters 'yellow people eat dogs.' I think that in certain situations there are moments where I do feel uncomfortable. People need to understand that jokes about race, especially when they're directed at a person, they become a personal attack rather than a joke."
Various types of microaggressions
Deeply hurtful jokes and attributions of disease against East Asian students amid the COVID-19 outbreak represent one type of microaggression: explicit racism protected under the guise of sarcasm or comedy. Racist jokes are often portrayed as the most intentional, most problematic, and most obvious form of microaggression. 
Senior Ana Pacheco, sophomore Sara Tapia, and junior Kassandra Gomez all observe, however, that more implicit incidents, such as insensitive questions, assumptions, and double standards, represent the vast majority of microaggressions they've encountered at Jesuit.
"One example [of a microaggression] is people will be talking in class and they'll try to say something in Spanish, and then they always look at me, asking 'oh, did I do it right?'" Pacheco said.
Tapia adds that this type of interaction, while presumably innocent and lacking in racist intent, makes Hispanic students feel singled out.
"They try to justify their actions by asking us if it's okay, and it's awkward if we say no," Tapia said.
Gomez also claims that when it comes to speaking Spanish, or speaking in a certain vernacular, Hispanic students are received much differently for embracing their own culture than white students who attempt to appropriate or make light of it.
"The way we speak, they want to speak like us," Gomez said. "When we say it, it's 'oh she's kinda ghetto,' but when they say it, it's funny."
Pacheco and junior Amen Zelalem emphasize that white students asking questions, even ones that brush against cultural sensitivities, furthers racial discourse and isn't necessarily a problem. However, they also observe that more often than not, students frame questions in a way that leads with racially biased assumptions.
"If they ask about a tattoo, 'is that a gang sign?' then that's uncomfortable. But if they ask, 'what does that mean to you?' there's a difference to that," Pacheco said. 
Zelalem suggests that a spirit of open-mindedness in how non-minority students ask questions can help reframe how students of color receive them. 
"If you're open minded, that's the best way to ask," Zelalem said. "Don't assume 'this means this, right?' People have to be open to being taught and being wrong. You can't just get all defensive when somebody tells you [microaggressions you perpetuate] are not okay."
Even more covert than misguided questions or assumptions, subconscious behaviors among students can also make students of color feel ostracized, particularly during conversations about racism or racial atrocities.
"When people start talking about slavery in class, people either are all not looking at you or all looking at you," Zelalem said.
Teachers can also perpetuate microaggressions 
Beyond ignorance perpetuated by students at Jesuit, certain teachers and faculty have also been culpable of perpetuating microaggressions in their instruction or in classroom conversations, say Pacheco and Zelalem. With teachers, it becomes more difficult for students who do pick up on their microaggressions to feel safe calling them out or correcting the narrative.
"Teachers will be telling a story or making a comment, and I'll be like, 'was that okay to say? Was that racist?' Zelalem said. "They're a teacher, so I'm not going to stop the class and say, 'hold on, I don't think that was cool.' I feel like I don't have the right to speak up in class because I think, 'well, no one else is speaking up, so I'm not going to.' And other times I worry, 'oh, I'm just overreacting.'"
Pacheco remarks that the overall lack of students of color at Jesuit makes it all the more difficult to stand up against teachers who foster an uncomfortable or unsafe racial environment, as she doesn't always expect support or solidarity from her classmates.
"A time when I feel a little unsafe is the first day of school when I walk into a classroom and I realize I'm one of only about two people of color," Pacheco said. "People don't think it makes that big of a difference, but it does, especially in classes like English if a teacher makes you [read aloud] the n-word. It's really uncomfortable to be in that situation, to have to stand up for everyone because [my white peers] don't realize what it's like."
Safe Places
While microaggressions represent a daily struggle for students of color at Jesuit and come from a broad swath of people with varying degrees of authority, there remain ongoing and future opportunities to create safe spaces for students of color and to more intentionally combat microaggressions as an institution.
In particular, Pacheco, Gomez, Zelalem, and Elizarazazz all praise the Diversity Office as the place they feel safest and most supported at Jesuit.
"In the Diversity Office, we can say whatever we want, we can talk to Ms. Lowery or Mr. Kato or whatever teacher is in here," Elizarazazz said. "It's mainly this room, and it's the teachers that make it safe."
Moreover, the Awareness Assembly this year made important progress in how Jesuit approaches race. The fact that many speeches didn't wrap up with a neat, satisfying conclusion and some students, like Rodriguez, had the latitude to call out peers who weren't listening resulted in a more accurate representation of racial identity than assemblies past. 
"If I were to talk in front of Jesuit, I always felt that I would have to say, 'I've learned to accept myself and love myself even though I'm Asian,' but that's not really the reality, and I know that's not the reality for my friends of color," senior Kaylee Jeong said. "People need to know that we're upset and things aren't changing and not everything is going to resolve in a happy, loving way. The battle with your race is something that happens throughout the course of your life and it's something that's so much deeper than 'okay, I've learned to love myself now.' It's so much more difficult." 
The willingness among the speakers to candidly convey the bitter parts of their experiences as people of color also helped attach a human face to common racial injustices and individualized racist behaviors. In particular, Pacheco notes that Rosas' commentary on her mother's deportation illustrated fears that many members of Jesuit's Hispanic community grapple with.
"A lot of people with immigrant families, they know from a very young age what to do if mom and dad don't come home," Pacheco said. "They know who to call, they know who they're going to stay with, they know where the cash is if they need it. For [Daniela] to say that, it makes a lot of people see what we go through."
Finally, future efforts to embed race education into a four-year curriculum at Jesuit represents perhaps the most comprehensive tool to combat microaggressions. Because microaggressions are often implicit, nuanced, difficult to understand, and intermingled with more systemic racial issues, they require significant instruction for students to fully understand them. Indeed, finding a way to communicate the consequences of racial microaggressions may be Jesuit's biggest challenge as it ponders how to become more culturally responsive.
"My big thing about my experience at Jesuit is that we say, 'yeah, racism is bad,' and everyone knows that, but when someone says 'why did you get a C on that test, shouldn't you be doing better, won't your parents get mad because you're Asian,' it's hard to say anything and it's hard to explain why that's racist," Jeong said. "It's very obvious in a larger context, with bigger, more tangible issues, but the little stuff is what piles up and really gets to you."
About the Writer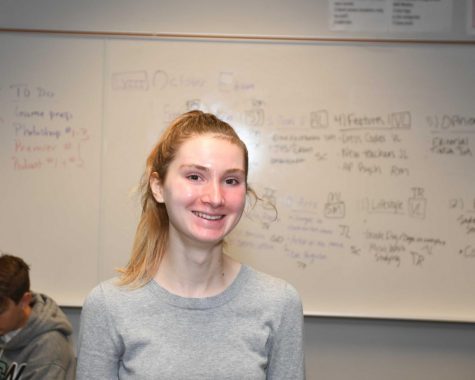 Shawna Muckle, Alumni 2017-2020
Shawna Muckle, 17, is a senior at Jesuit High School. She has been a member of the Chronicle staff for three years in various capacities, and she is currently...
Wednesday, March 18
School updates: As of today, Jesuit is extending digital learning until April 28th, tacking on an additional month of online learning. Both April encounters are suspended until June, and Grandparents Day is canceled. Spring sports are also deferred until school reopens.
Students also may have noticed Mr. Clarke still making an effort to allow students to stop and reflect everyday through the Examen prayer. Each day, Mr. Clarke sends the school an email with reflection prompts guiding students and faculty through the prayer.
World updates: As of Wednesday morning, there are currently 68 cases of COVID-19 in Oregon, a steep increase from Sunday's count of 39 total cases. In response to the uptick, Gov. Brown has extended the closure of all public schools until Apr. 28, which Jesuit has followed as well.
In federal news, President Trump and Canadian Prime Minister Justin Trudeau announced the suspension of all non-essential travel between the two countries to contain the spread of the virus. While the temporary suspension's timeline is still being hammered out via joint agreement, essential travel, particularly supply chains that involve the trucking of food, medicine, and fuel across the U.S.-Canada border, will be exempted from any border closure.
The Senate also passed the $100 billion House bill to provide paid sick and childcare leave, expanded unemployment insurance, and free coronavirus testing. That bill now heads to Trump's desk for his signature. Senate Republicans are now working in coordination with the White House on a much larger, $1 trillion-plus package–known as "Phase 3"–that lawmakers and Treasury Secretary Steve Mnuchin have suggested will provide $2,000 to individual adult Americans in separate $1,000 cash installments, with a cutoff at some point and lesser, fixed amounts for wealthier Americans. Other details of the unprecedented economic stimulus proposal, such as small business loans and affected industry relief, are in the midst of negotiation.
Tuesday, March 17
School updates: Alongside teachers who are trying to ease students around the tension of this new type of learning, counselors and librarians are trying to help students adjust to online learning by offering their own office hours as well. Additionally, Ms. Tormala and student government sent out a Google form allowing students to ask general questions should one arise.
Digital learning pushes all previous conferences online, including college counseling meetings. For those juniors who haven't conducted their college counseling meeting, they will be talking to their counselor across google hangouts from their home.
World updates: The Senate is currently drafting bipartisan legislation in coordination with the White House to address the spiraling economic ramifications of COVID-19. President Trump and Treasury Secretary Steve Mnuchin have proposed a roughly $1 trillion stimulus package to provide large-scale consumer and industry relief (Washington Post). The sweeping package would build upon a $100 billion spending bill passed by the House, which mandates employers with 50 to 500 employees provide 10 days paid sick leave to their employees, while also increasing funding for federal unemployment insurance and free COVID-19 testing (The Hill).
The additional $850 billion in stimulus spending will likely be directed towards providing broader relief to Americans impacted by the COVID-19 outbreak, particularly those with children and those with service industry jobs. Mnuchin and Trump have proposed $50 billion in airline industry relief, an attempt to ease tensions in a flagging, volatile stock market. Most significantly, the White House and several Senate Republicans, including Sen. Mitt Romney (R-UT) and Sen. Tom Cotton (R-AK) have signaled support for immediate $1,000 cash distributions to many Americans. While it's unclear how many Americans will actually receive the payments, with Sen. Cotton suggesting that imperiled wage workers are the primary intended recipients, the bipartisan support for a temporary form of Universal Basic Income (UBI) represents a surprising development for Capitol Hill, where many members of Congress have been previously wary of the policy.
Monday, March 16
School updates: The spread of the Coronavirus sweeping the whole nation calls Jesuit into action. Starting this week, March 16th, Jesuit high school has decided to close down the building in attempt to reduce person-to-person contact. In doing so, students and teachers switch to online learning through canvas.
Teachers are expected to post their assignments for the day by 10 am so students have the rest of the day to complete them. The due date for all assignments is 10 am the following day.  In an effort for this week to run smoothly, teachers have set up various office hours, which is a set time block where students can email teachers with questions and expect a quick response.
World updates: In an effort to contain the spread of COVID-19, Governor Brown announced Monday that all restaurants and bars must close except for take-out and deliveries. She also banned gatherings of more than 25 people for at least four weeks, a significantly more restrictive measure than the ban she placed on gatherings of 250 or more last week. President Trump has also advised the country to avoid gatherings of more than 10 people.
Brown's additional restrictions come two days after her Saturday announcement of Oregon's first fatality due to the Coronavirus, a veteran in his seventies. As of Sunday afternoon, Oregon had 39 confirmed cases of COVID-19.
Washington County Commission Districts 1 and 3

In 2018, the Washington County Commission, a 5-member board considered the chief executive body for Washington County, had significant turnover, with three new members replacing longtime incumbents. Though the board is technically nonpartisan, members often have an implicit party association based on which county political party and interest groups endorse them. The party composition of the board in 2018 shifted from a 3-person Republican majority to a 4-person Democratic majority. 
In 2020, two commission seats are up for grabs: District 1, which includes Jesuit and other parts of Beaverton, and District 3, which includes Tigard, Tualatin, and Sherwood. Commissioner Dick Schouten, first elected in 2000, is retiring from District 1, setting off a three-person race for his seat. Meanwhile, Commissioner Roy Rogers, the Commission's longest serving member and the last remaining Republican-endorsed commissioner, is running for re-election against Ben Marcotte, a software engineer from Garden Home.
Whether the Commission will retain its last remaining experienced member–and whether yet another fresh face on the Commission will change how Washington County approaches policymaking–makes the Commission race a must-watch for residents of Washington County.
Beaverton mayor
For Jesuit students who live in Beaverton, Beaverton's mayoral race may have significant consequences. Unlike every other city in the Portland metro area, Beaverton's mayor functions as the chief executive of city government. Other cities, including Portland, appoint a city manager that collaborates with city council to institute policies. As a result, Beaverton's mayor often exercises more authority compared to other mayors. Current Beaverton Mayor Denny Doyle has two challengers, Beaverton City Councilors Lacey Beaty and Cate Arnold, who serve Position 3 and Position 4, respectively. 
Doyle is 70 and has served three terms, while Beaty is 35 and was Beaverton's youngest city councilor when elected in 2014. Beaty has made the race about age and generational differences, arguing that Beaverton's next mayor should be thinking about the next twenty years, not just the next four, which she suggests Doyle's age prevents him from doing. Beaty generally embraces similar goals as Doyle, such as affordable housing and business development. 
Meanwhile, though the race has long centered around Doyle and Beaty as the lone two candidates, a last-minute entry by Councilor Arnold has shaken up the race. Arnold stresses that she is only running for office to promote the adoption of Beaverton's revised city charter, which voters will also decide on May 19. The charter will limit the powers of Beaverton's mayor and create an appointed city manager-style government, a change that mirrors the organizational structure of most city governments, while also giving the mayor a seat on the Beaverton City Council.
Portland mayor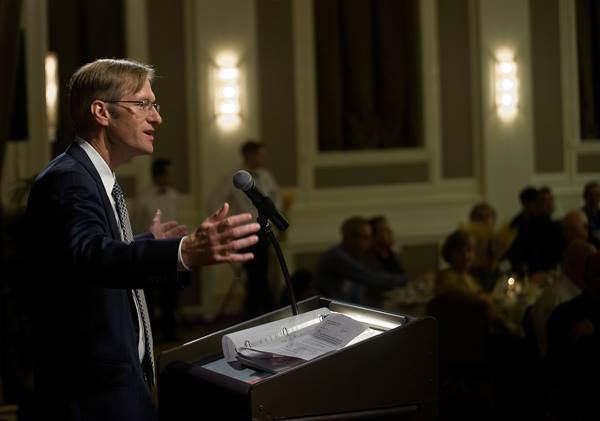 Portland will hold a nonpartisan mayoral primary on May 19, with the top two contenders facing off in November. Incumbent Mayor Ted Wheeler has attracted four Democratic challengers due to widespread controversy over his handling of public protests, particularly in regards to white nationalist groups such as the Proud Boys, as well as perceived mismanagement over his handling of Portland's homelessness crisis and the proposed expansion of the I-5 corridor in the Rose Quarter.
His most significant challenge comes from Sarah Iannarone, an educator who has framed herself as an outsider and a progressive alternative to Wheeler. Other challengers include Theresa Raiford, an anti-gun violence activist, and Ozzie González, a TriMet board member.