I gave up my phone for a week: here's what happened
I gave up my phone for a week: here's what happened
COMIC COURTESY STEELE CLEVENGER, STAFF WRITER AND ART DIRECTOR
"Technology, especially the now ubiquitous iPhone, can have extremely negative effects on teenagers' mental health."
Ron Srigley, a professor at both Humber College and Laurentian University, was disappointed when his students failed a midterm test, though he wasn't surprised. He suspected technology played a role in the failed exam.
"I asked them what they thought had gone wrong. A young woman put up her hand and said: 'We don't understand what the books say, sir. We don't understand the words.' So I offered them extra credit if they would give me their phones and write about living without them" (MIT Technology Review).
Jean Twenge, author of the book iGen, says "Many parents and educators worry that teen's … social media and texting, has created a … generation prone to depression … Forty-six percent more 15-to-19-year-olds committed suicide in 2015 than in 2007, and two-and-a-half times more 12-to-14-year-olds killed themselves" (100, 110).
It is clear that technology, especially the now ubiquitous iPhone, can have extremely negative effects on teenagers' mental health.
Curious as to the effects of how giving up technology would affect my health, I decided to embark on a one week no-phone journey. The rules? No smartphone use for one week. iPads are allowed for homework only. Here's what I found out:
Day One: It felt a little weird not checking my phone for texts in the morning, but the first day was not challenging. Most of the school day was spent on my iPad, so I didn't feel like I was missing anything.
Day Two: Another comfortable day without my phone. Communication is tricky, though. I had an appointment today, and when my mom didn't show up on time, I started to panic. However, my mom picked me up, and I was on time for my appointment.
Day Three: Ok, I cheated a little bit today: I used my iPad for something other than homework. There are so many times during the day I feel like looking up the answers to life's mysteries. "Did Betty White go to jail?" was a question I answered using my iPad.
Day Four: Today was a work day, meaning I had no time to use technology. I have begun to notice how much sleep I am getting now; 9:30 pm was my bedtime today, as opposed to my usual 11:30 pm.
Day Five: Ah, Saturday. I went to the Farmer's Market with my dad. Again, there was no time to stare at a screen, and I felt like I had so much more time to talk to my family.
Day Six: I spent most of my day cooking and relaxing. My head was clear and my energy was high. I finished my second book this week, and took a walk with my mom.
Day Seven: Over the course of this challenge, I have realized that I spend so much time on technology that I forget how much I have been given. I drew more, read more, and slept more, making me feel healthier and more fulfilled.
My friend, and fellow reporter, Jayla Lowery, who took part in this week-long challenge with me, also found herself with lots of empty time.
"I worked out, I went for a walk, I went for a bike ride; I did a lot of stuff I usually wouldn't do [if I'd had my phone]," said Lowery. "I had fewer migraines [and] I felt like I could get a lot more work done."
Overall, we both agreed we would take part in this challenge again. Though communication with friends and family was different, everything could be coordinated ahead of time, and neither of us felt like we were missing anything when we put our phones away.
If iPhones get in the way of reaching our potentials, do iPads have similar disadvantages?
In 2014, Jesuit introduced iPads to students. 
"We try to adapt to the evolving ways kids use technology," said Principal Paul Hogan. "When cellphones began to proliferate, [administrators] said, 'You can't just have them out at any time."
Hogan said that although iPads can be distracting for some students, he says giving students access to information and connection with the school and their peers outweighs the negative effects of a screen. 
Said Hogan, "Some people argue an iPad is just a glorified phone. I think there's more use to it." 
So, how about a "No iPad Day?"
Said Hogan, "I think it's a great idea, [however] we would need to have plenty of notice."
About the Contributor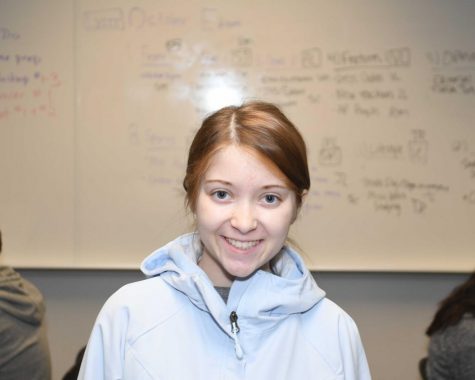 Steele Clevenger, Staff Writer and Creative Director
Sarcastic. Artistic. Charismatic. These are three words Steele Clevenger would use to describe herself. A junior at Jesuit High School, Steele loves to...
TikTok takes over teens
Known mostly for its comedy videos, TikTok's uses have begun to broaden, moving into the realm of social justice
The logo of TikTok, the most recent social media app to become wildly popular with teens today
Courtesy of TikTok
TikTok currently stands as the iOS App Store's fourth top free entertainment app. The app, originally a Chinese app named Douyin, was launched in 2017. The app centers around short-form videos made by users, with the ability for users to lip-sync to popular songs the app has licensed.
TikTok's first major rise to popularity occurred in 2017 when its parent company, ByteDance, acquired another popular Chinese app named Musical.ly, which already had a sizeable following internationally. The two apps were then merged, due to their similar focus on short form video.
The main draw of the app is its Duet feature, which allows users to create their own videos in response to other videos, allowing for both videos to play in tandem.
One of the biggest gripes many people have with platforms like YouTube and Instagram is that it can be very hard to find content by smaller creators, and only people who already have millions of followers will appear in your feed. TikTok, however, actually recommended quite a few local creators to me, from Oregon or the Pacific Northwest, many of whom only had a few thousand followers. This is a nice change of pace from many other social media sites.
TikTok has drawn many comparisons to Vine, a similar video focused app famous for failing due to its lack of an effective monetization model. TikTok, however, is different, as it has ads and sponsored posts. In the settings menu users are even given the explicit option to enable or disable targeted ads, a feature of many sites that modern users are becoming wary of, due to the large scrutiny they suffered as a result of the impact targeted Facebook ads had on the 2016 election.
TikTok has even begun to show signs of use beyond simply brief comedy videos. On Aug. 26th of this year, Gillian Sullivan, a 16-year-old from Las Vegas' Clark County School District posted a TikTok discussing how the district had promised teachers a raise in exchange for taking more college classes, but reneged on their offer after many teachers had already completed the necessary courses. Sullivan expressed her anger with the school district over this, and her post ended up being seen by thousands of people across the country, and became national news.
Students, using TikTok began to show support for a strike that the teachers had been planning for September 10, and many showed intentions of joining teachers in the strike. This new attention being shed on the issue resulted in the school district rushing to resolve the problem, agreeing to the union's demands of a 3% pay increase for teachers, a 4% increase in the district contributions to health insurance premiums, and a $5,400 salary raise for teachers who got their new college credits.

The use of TikTok to apply public pressure to this situation shows how the app has functionality beyond the comedy videos that its known for. A quality like this is imperative for a social media app's longevity.
About the Writer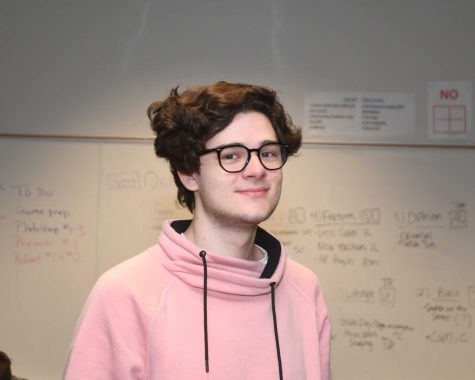 James Martini, Staff Writer
James Martini's interest in writing began as early as the second grade, and he has written ever since. As a senior, he began his career at the Jesuit...