Portrait of a Principal: Maxie's First Month on the Job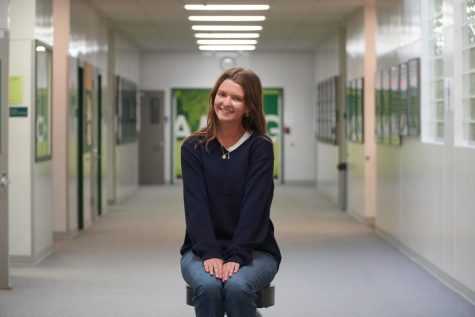 More stories from Lauren Herrick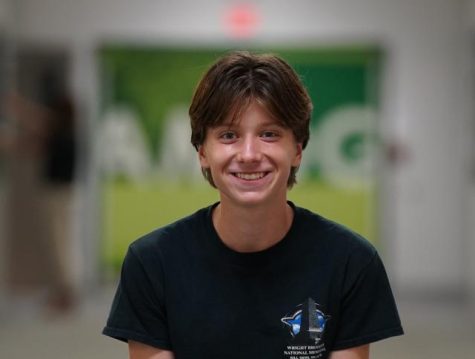 More stories from Gus Clevenger
You may see him saying `hello' in the mornings, working out in the weight room, or sporting Air Jordans with a suit and tie. Such down-to-earth touches mark new Principal Khalid Maxie's commitment to connecting with students.
"I'd like to be able to build better relationships with students and my colleagues," said Maxie, the 12th principal of Jesuit. "One of my goals is discerning the question: How do we find ways to share our stories? People need to feel comfortable with sharing their differing perspectives, and this starts with building relationships."
Prior to joining Jesuit in 2012, Maxie worked at two high schools and served as an admissions counselor for his alma mater, the University of San Diego.
"I'm very grateful for my own high school experience and the other two high schools where I worked," Maxie said. "I knew within the first two weeks of being at Jesuit that the school was different in a great way. I don't know that I would have had that same perspective if Jesuit High School was my first school."
Maxie's immediate experience with Jesuit came from the opportunities and traditions the school offers, and this perspective propelled him to involve himself in preserving what makes Jesuit special.
His specific plans to impact Jesuit this school year fall into three different categories– Identity, Social and Emotional Well-Being, and DEI (Diversity, Equity, and Inclusion).
Multiple facets of Jesuit come together to create the school's identity. As a Catholic school in the Jesuit tradition, one change Maxie has implemented is a school-wide daily prayer to strengthen the religious aspect of Jesuit's identity.
"There's nothing like starting our day by centering ourselves in the knowledge of why we're here," Maxie said.
In an article about the initial announcement of Maxie becoming principal, he shared that one of his goals was continuing to deconstruct the persona he feels some students may have about his disciplinary nature, resulting from his years as a vice principal. Regardless, he wants students to know the importance of discipline as a standard for respectable behavior, rather than something to fear.
"We hold kids accountable. Those things are what gives Jesuit our identity— even the dress code," Maxie said. "The dress code is part of a standard, and the little things are the big things."
Maxie considers Jesuit's long-lasting traditions as one of the leading forces behind the school's identity. Because of this, he hopes each grade will practice engagement this school year in order to develop students' understanding of what sets Jesuit apart.
"Through moving forward, we're going to be staying on the foundation of all the things that have always been Jesuit High School. This means cultivating and promoting our Christian Service, campus ministry programs and what it means to be in an environment that is conducive to learning," Maxie said.
He also envisions students individually committing to looking to involve themselves in an activity or other commitment at school.
"You don't necessarily need to come here and just play sports," Maxie said. "You do need to find something to give part of yourself to."
In turn, Maxie himself is prioritizing engagement with the student body and faculty.
"I've tried to be at the front door in the morning, even if it's for only for 10 minutes, greeting students as they come in," Maxie said. "That's important to me."
As for Maxie's next broader goal for this year, furthering the social and emotional well-being of Jesuit's environment starts with opening up more resources. To adjust to the increasingly open culture of conversations and awareness around mental health, Maxie is creating changes that will benefit students through the counseling department.
"We've taken an intentional approach through our counseling department— offering more services or partnership with other organizations," Maxie said.
Examples of resources that will be available to students through the counseling department include Sources of Strength and Care Solace, organizations that include features such as anonymous connections to mental health services.
Additionally, this mission will grow in conjunction with Maxie's third goal of enhancing Jesuit's DEI offerings.
"Diversity, equity, and inclusion is the best arena in which we can practice this sharing of stories," Maxie said.
Students, especially seniors, will have an opportunity to share their stories– specifically their concerns, comments, or suggestions about their Jesuit experience— to the administration directly. Jesuit principals in the past have used this model of a student advisory group to create important changes.
"I'm going to create an advisory group to bring at least seniors in about once a month to simply talk about what's going on," Maxie said. "This process has impacted a lot of school decisions in the past, such as the iPad restrictions and addition of vape detectors in the bathroom."
Through sharing stories, emphasizing accountability, and helping students become more present with opportunities unique to Jesuit High School, Maxie's presence is going to be one that embraces Jesuit tradition while promoting a stronger, more connected community.
"A principal is uniquely positioned to do things no one else on a school campus can do. So, you can have a tremendous amount of impact," Maxie said.
About the Contributors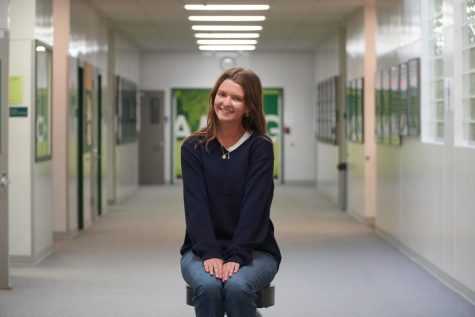 Lauren Herrick, Editor in Chief
Senior Lauren Herrick is a returning student from Journalism and a member of the editorial
board this year. Lauren enjoys producing feature and opinion pieces, collaborating with the team
to lead the development of the online and print paper, and enhancing her passion for the craft of
journalism through incorporating technology such as podcasts— check out the Sader Scoop,
which she co-founded and edits. When she's not writing, you can find her reading the
Wall
Street Journal
or listening to NYT's The Daily. Outside
of journalism, Lauren enjoys practicing
yoga, part-time baristing at a local cafe, spending time exploring Oregon with her friends, and
listening to a lot of country music. She's excited to help lead the Jesuit media program and
explore topics more in depth during her second year of the program.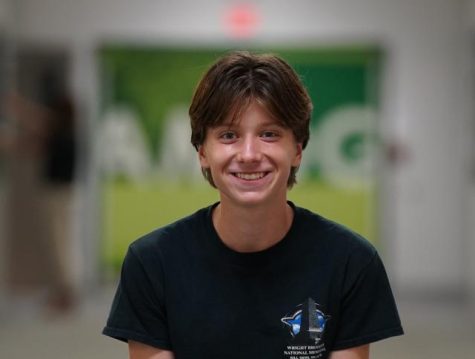 Gus Clevenger, Staff Writer
The power of storytelling is used to inspire and make people think more deeply and thoughtfully
about what was presented to them. To Gus Clevenger, a senior at Jesuit high school,
storytelling is at the forefront of his life, through seeking out new adventures and finding creative
ways to describe the world around him. As a young kid, Gus was surrounded with art and
writing and never saw himself doing much of anything else. Through listening to his dad make
up crazy stories about made up characters, to walking around OHSU and sitting through
interviews of dental students with his mom, storytelling was always there. This will be Gus's
second year as an editor and writer for the Jesuit Chronicle. In his first year as a Journalism
Student, he learned the fundamentals of Indesign as well as explored topics ranging from the
Jesuit administrative policies to food writing. Gus enjoys writing opinions , sharing different
perspectives, and connecting people through stories. He hopes to continue discovering what he
loves to write about as well as continue to put passion into his work to connect the Jesuit
community through stories and discussion. In his free time, Gus enjoys running, cooking,
drawing, going on long walks, and being with family.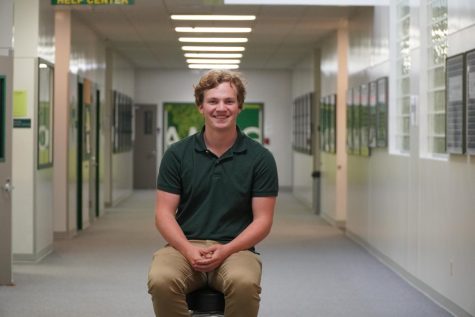 Clark Vowels, Executive Director, JCTV
Clark Vowels
is a Senior at Jesuit High School and
reports for the Jesuit Chronicle. He
has been pursuing videography and filmmaking for 6 years. When he was in 6th grade he took a
media studies course where he learned the fundamentals of videography and video editing. This
sparked a passion for video and he has continued to build his skills by becoming proficient in a
plethora of film and photo editing software. Recently, he has taken on the role of Executive
Director of JCTV, where he helps produce varsity sports broadcasts for Jesuit. Outside of school,
you will usually find Clark camping, mountain biking, skiing, and surfing in the beautiful pacific
northwest. This year he is particularly interested in broadening Jesuit Media's video journalism,
offering more ways to access stories from our team of writers. Clark also has played Football for
Jesuit through his Junior year, played guitar in the Jazz band for all 4 years of high school, and
continues to participate in Tech Theatre for every drama production. Clark hopes to build a solid
resume of videos to help him pursue his dream career of becoming a videographer for Red Bull
marketing.