RECAP: Students Versus Staff Basketball Game
The annual student vs teacher basketball game is officially over, and it did not disappoint. Every year, members of faculty and the students play a game of basketball during flex. 
What's on the line? The winner gets bragging rights, of course, and everyone brings their best performance. 
This year, the teachers pulled away with the win, 31-28. 
One of the biggest factors to the teacher's win was Mr. Griffin's performance. From the start of the game he gave it his all, finding open players, and making  shots. 
"So Mr. Griffin was just lighting it up outdoors. Yeah, he was a beast," Mr. Soule said. 
Basketball is a game of opportunities and the teachers were able to capitalize on many opportunities, especially fast break layups. 
"Everybody's focused on the ball. And then there'd be a guy wide open behind it," Soule shared. 
Although the students did not come away with the win, it was still a fun experience for them. 
"The game was a really fun experience. Even though we did not get the outcome we were hoping for, we still played very well and had a good time," senior Lemuel Tekeste said. 
What makes the game very fun is that the kids played at flex in front of most of the school. Student's cheer for their friends and favorite faculty members. The players feed off of the crowd's energy. 
"Hitting a three in front of my friends was very fun. Seeing them all stand up and get excited for me was awesome," Tekeste said.
The game is not only a great opportunity for students to play basketball, but also for students to take a break from school work to watch. The fans really brought the energy and excitement this year. 
"It was a very nice break from school. It was nice to just be able to sit with my friends and watch the game," senior Cade Collins said.
About the Contributors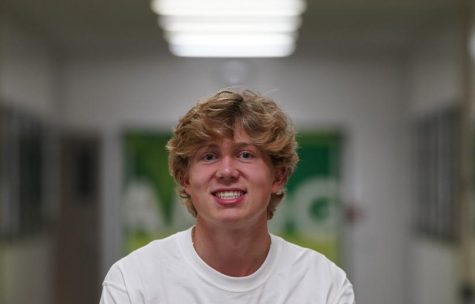 Charlie Riddle, Staff Writer
Charlie Riddle is a senior at Jesuit and this is his first second year in media. Charlie's favorite thing to do in the media is make podcasts. Charlie has two sisters. One of his sisters, Abby, graduated from Jesuit in 2020 and goes to TCU and his other sister Kate is a sophomore at Jesuit. Charlie also has two dogs named Lulu and Archie. Charlie is involved in the lacrosse program at Jesuit. Charlie's favorite thing he wants to write about this year is sports and movies. His favorite sports teams are the Oregon Ducks, Trail Blazers and the Chargers. Some of Charlie's favorite hobbies are traveling, playing sports, and hanging with friends. Charlie's favorite sport is golf. The coolest place he has been to is Mexico. When Charlie is not in school and has some free time he also likes to play golf and hang out with his friends. Charlie is not the best golfer but he still enjoys playing. Charlie also enjoys watching movies. Charlie hopes to write a couple articles this year about some of his favorite movies.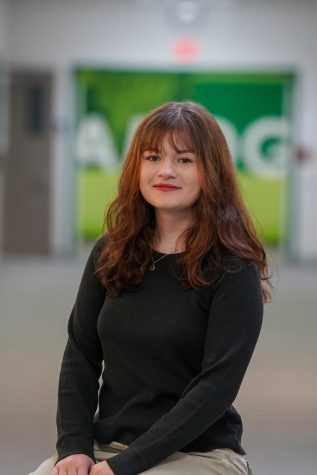 Ryan Sena, Staff Writer
A senior at Jesuit High School and a new, experimental writer, Ryan Sena is eager to
write about upcoming events at Jesuit, cover creative art-related activities, and introduce Jesuit to
new ideas and voices. Furthermore, she is not solely interested in journalistic writing, but she
also finds enjoyment in creative writing and musical analysis. Her interest in writing has grown
throughout the past several years. Not only is she fond of writing, but Ryan also appreciates and
adores all things art, ranging from photography to music to theatre. In addition to these subjects,
Ryan enjoys spending her free time working on her photography, creating art, and finding new
music to listen to. Photography is one hobby that she is very passionate about, especially when it
comes to pictures of nature and the sky. She loves to watch and listen to the rain, the clouds, and
the snow; the calming winter season is something she looks forward to every year. Overall, Ryan
hopes that in her writing journey, she will discover new opportunities, people, and ideas to help
her and her peers at Jesuit grow.