OPB Investigative Journalist Visits Jesuit for SJW
OPB journalist Anthony Schick visited Jesuit on Tuesday, March 14 to present a Social Justice Week workshop on the craft of investigative journalism. 
Schick has covered environmental and Pacific Northwest news since 2013. He is also a member of Jesuit's class of 2006. 
During his workshop, Schick outlined the qualities of investigative journalism, and how it differs from what people typically perceive news broadcasting as. Additionally, he emphasized the amount of research, interviews, time, and energy that goes into investigating a topic.
Schick's work primarily focuses on climate and social justice. He credits Jesuit's Peace & Justice course for igniting his interest on these topics.
"We learned about liberation theology and the importance of social justice in that class," Schick said. "It made me want to work toward something that mattered."
This mindset is also what persuaded him to focus on investigative journalism.
"Each story is like a mystery I'm trying to solve," Schick said. "I started in sports journalism, and investigative work just feels so much more fulfilling."
Schick advises aspiring journalists to practice consistency. 
"Future journalists should work on constantly developing an investigative mindset," Schick said. "It is also crucial to read a wide variety of news and write a lot, even if you fail."
About the Contributors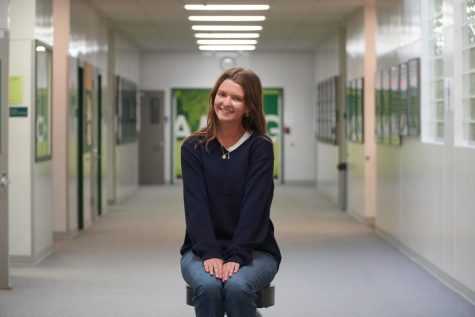 Lauren Herrick, Editor in Chief
Senior Lauren Herrick is a returning student from Journalism and a member of the editorial
board this year. Lauren enjoys producing feature and opinion pieces, collaborating with the team
to lead the development of the online and print paper, and enhancing her passion for the craft of
journalism through incorporating technology such as podcasts— check out the Sader Scoop, 
which she co-founded and edits. When she's not writing, you can find her reading the
Wall
Street Journal
or listening to NYT's The Daily. Outside
of journalism, Lauren enjoys practicing
yoga, part-time baristing at a local cafe, spending time exploring Oregon with her friends, and
listening to a lot of country music. She's excited to help lead the Jesuit media program and
explore topics more in depth during her second year of the program.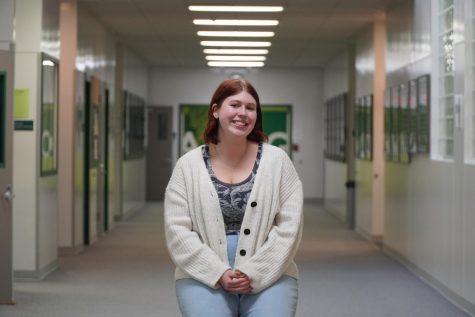 Allie Ruden, Editor in Chief
Allie Ruden is a senior at Jesuit High School and a second-year journalism student. Allie was born in Portland, Oregon, and is an only child. She has a labradoodle named Daisy who loves to nap and sunbathe.  In Allie's free time she loves to read, cook, and listen to all kinds of music. She loves to explore Portland with her friends. Her favorite places to eat in Portland are Bamboo Sushi, JoLa Cafe, and Grassa (highly recommended). Allie enjoys going to the beach, especially Manzanita and Lincoln City, and traveling all around Bend.  She loves writing and her favorite subjects in school are Journalism, English, and Spanish. Allie is interested in writing articles about music, pop culture, and the students and issues of the Jesuit community. She is excited to be able to write about what she is passionate about and delve into issues important to her. Allie is thrilled to be writing for
The Jesuit Chronicle
this year and is hoping to meet some new faces!