School names and mascots have been changing all over the Pacific Northwest: Why?
In light of the protests regarding police brutality mixed with the frustration from ethnic and racial groups over cultural appropriation, mascots and school names have been changed to fit a more socially acceptable mold. 
According to The Oregonian, back in 2012, the State Board of Education ruled that at least 15 Oregon schools must get rid of their Native American-themed mascots by 2017 or risk losing state funding.
According to an article by Alaska Public Media, in 2021, Washington state officials passed a law banning Native American names and mascots in schools, unless a nearby tribe approved of the name.
Since these statements have been made, hundreds of schools across the country have rushed to change their school names and mascots. Oregon and Washington in particular have had a high number of school name and mascot changes over the years, as the concentration of Native American tribes in the Pacific Northwest is high. Here are some examples:
On April 16, 2021, Columbia River High School in Vancouver, Washington changed its name from the Chieftains to the Rapids.
 Ida B. Wells High School, formerly known as Woodrow Wilson High School in Southwest Portland, changed its name due to former President Woodrow Wilson's racist views.
According to the National Women's History Museum, Ida B. Wells-Barnett was an African-American journalist, activist and researcher in the 19th century, who shed light on the conditions of African Americans in the South.
In 2018, South Eugene High School was asked to change their mascot name to "The Axe" from "The Axemen," in order to keep the name gender-neutral. 
In another instance in Oregon, Roseburg High School students and alumni have been pushing to change their mascot from the "Indians" to something more appropriate.
This May, however, Roseburg's school board ruled to keep the mascot name, though Native American imagery around the school has been removed, according to an article written by U.S. News. 
These instances are a few of many across all fifty states. Due to claims of cultural appropriation, or the adoption of an element or elements of one culture or identity by members of another culture or identity, school mascots relating to Native-American tribal imagery or religious imagery can be deemed inappropriate to represent a school.
At our own Jesuit High School, the "Crusader" mascot is being evaluated for its appropriateness as the mascot of a school which values inclusivity, justice, and giving everyone a voice. While the Crusader may not be deemed an example of cultural appropriation, it can be seen as an exclusive symbol of Catholic superiority.
Jesuit High School's Board of Trustees has been diligently coming to a decision as to whether the "Crusader" mascot is an appropriate figurehead for the school. The Board will reach a consensus sometime in June. 
About the Contributor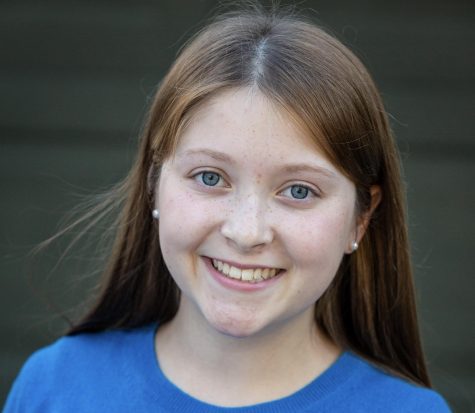 Steele Clevenger, Editor-in-Chief and Creative Director
Sarcastic. Artistic. Enthusiastic. These are three words Steele Clevenger would use to describe herself. A senior at Jesuit High School and a veteran journalism student, Steele loves to write about people and topical issues facing our local and global communities, draw comics, and educate through news. From a young age,
Steele has been interested in journalism, spending many an hour listening to her mom type articles for the OHSU "
Cementum
" on her com
puter, and being dragged to interviews with dental students.
When she was in eighth grade, Steele attended a once-weekly journalism class, running around the school on Friday afternoons to interview teachers and students. Using her experience in journalism and her passion for communication, Steele hopes to be a voice of positivity and curi
osity for Jesuit students during such unprecedented and uncertain times. In addition to writing, Steele enjoys badminton, knitting, cooking, and creating art. Visit her website at www.steelescomics.wordpress.com.