Spring Sports Preview: Men's Lacrosse 2023
In the spring of 2023, the Jesuit Men's Lacrosse team are eagerly awaiting an exciting season where they will defend their title. After winning the state championship game against Lakeridge last spring, the Crusaders hope to have another strong season with the same outcome.
There is a promising group of athletes that make the team what it is today.
Starting with senior Jack Duncan-Bloom who is committed to continue his lacrosse career at Virginia Military Institute.
Jackson Nichols, who is committed to Middlebury College.
Gus Albright to play for Sewanee University.
Porter Malkiel is committed to Princeton University.
Christian Buck, who will play for Yale University.
Brady Smith to Hobart College.
Hudson Lewis to the University of Vermont.
To guide these players is the new head coach Mike Marcott, who will replace former coach Bill Gleason.
The Crusaders had an extremely successful season in 2022, winning every single game with the exception of their game against Sacred Heart in San Francisco, where they lost in overtime. The team hopes to continue this streak of success this spring.
Team Captain, Jack Duncan-Bloom, gives insight into his goals for the upcoming season.
"The goal is to enjoy my last season as a Crusader and to become better as a team, with the ultimate goal of winning the state championship," Duncan-Bloom said.
About the Contributor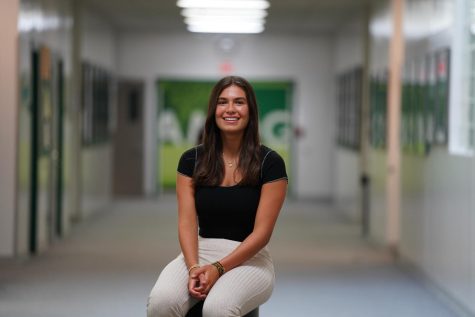 Alex Hawes Silva, Staff Writer
Alex Hawes Silva is a seventeen-year-old, Mexican-Canadian, student at Jesuit High School. Despite
her North American background, she spent the majority of her childhood living in Asia. For over
a decade, she lived in China, Singapore, and India. It was in those places that Alex first
discovered her love for journalism. In countries that were constantly buzzing with newsworthy
events, Hawes was enthralled by the hum of it all and was eager to share. What started with
writing in a journal every night turned into a passion that has seeped into every facet of her life.
Hawes often works in broadcast journalism, by announcing sporting events and editing film. She
has also created podcasts, articles, and put together a documentary on climate change. She
hopes to begin writing about global and cultural events as well as sports. In addition to
journalism, Hawes also enjoys playing soccer, camping, and traveling.