March Madness 2021 Preview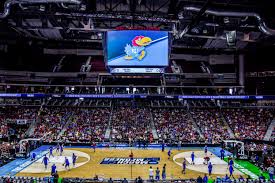 March Madness has returned after a one-year hiatus due to the coronavirus, and is looking to be one of the most exciting tournaments to date. March Madness is a single-elimination men's college basketball tournament which consists of 68 teams that compete in seven rounds in hopes of winning the National Championship. The competition is one of the biggest, most action packed tournaments which has given fans some of the most chaotic and shocking upsets in sports history. 
According to the American Gaming Association, roughly 70 million brackets are filled out yearly. Selection Sunday, a day when the selection community reveals the full National College Athletics Association (NCAA) tournament and bracket, which includes all teams and seeds, took place this past Sunday. While fans and college athletic fanatics are eager to tune into this year's tournament, there have been many questions about how this year's tournament will function due to COVID-19 restrictions. 
What are the COVID-19 restrictions?
For the first time in tournament history, the NCAA will host the entire event in one location, which was determined to be Indianapolis, Indiana earlier this year. Keeping the entire tournament in one enclosed area will allow the NCAA to centralize game venues, practice and meeting rooms, and hotel and medical support. 
Tournament games will be played on two courts in Lucas Oil Stadium, the home of the Indianapolis Colts, and will also be played in Bankers Life Fieldhouse, Hinkle Fieldhouse, Indiana Farmers Coliseum, Mackey Arena in West Lafayette and Simon Skjodt Assembly Hall in Bloomington. Teams will be able to practice at the Indiana Convention Center which has been thoroughly prepped in order to accommodate the needs of each team. 
According to the NCAA, teams are required to have seven consecutive days of negative test results in order to play in the tournament. Besides the process of quarantine and taking extensive tests, players will carry a SafeTag device that can be worn anywhere on their person in order to assist in potential contact tracing issues. Each team will be housed on their own respective hotel floors, to prevent any possible contractions of COVID-19. Teams will also have access to meeting and dining rooms, and will be safe and secure while traveling to and from upcoming games.  
The NCAA has developed a contingency plan in case a team withdraws from the tournament should they encounter COVID-19 related issues. In the case of a team being forced to forfeit the tournament, a replacement team would then be tasked to fill in for the forfeited team. To better understand the specific rules and regulations for replacing teams, click here to look at the specific guidelines. 
What about fans?
The NCAA announced in mid-February that they would allow a limited number of fans to attend the tournament. After coordinating with state and local health authorities, the tournament decided to allow up to 25% capacity while remaining socially distanced. 
The capacity will include all athletes, coaches, staff, family members of participating teams' athletes and coaches and a small number of fans. Each participant may also invite six family members to watch the games, as long as there is no physical contact. With 25% capacity being a big change to our usual expectations of March Madness, some students voiced their opinions on the tournament's new fan capacity.
"I think the atmosphere will be greatly diminished because the exciting and crazy fan experience is March Madness," Junior Ian Rasovsky said. "While some teams may be startled by the prospect of limited fans and new COVID-19 guidelines, I am hopeful that the Fighting Illini(Illinois) will take home the trophy."
"I think it will be very intriguing to see how players are affected by the Covid guidelines and a lack of fans," junior Ethan McBride said. "I also think that at least one team will be knocked out due to contacting COVID-19."
It is certain that this year's tournament will be vastly different compared to those of the past, but the NCAA is committed to hosting an amazing tournament.
"While we know it won't be the same for anyone, we are looking forward to providing a memorable experience for the student-athletes, coaches and fans at a once-in-a-lifetime tournament," Dan Gavitt, NCAA senior vice president of basketball, said in a statement. "After the cancellation of the 2020 tournament, we are happy to welcome some fans back to all rounds of the Division I Men's Basketball Tournament."
About the Contributor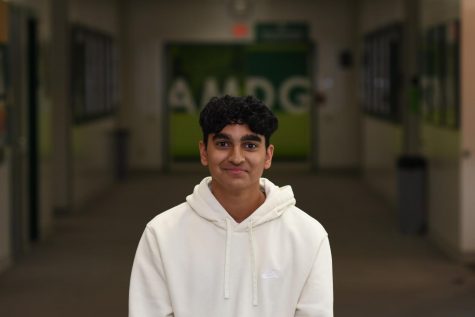 Kavish Siddhartha, Associate Editor-in-Chief
Kavish Siddhartha is a staff writer for the Jesuit Chronicle. Kavish is a junior at Jesuit High School and has been interested in journalism since a young age. Even though this is Kavish's first year writing for the Jesuit Chronicle, he took Broadcast Journalism during his sophomore year, where he found an interest in announcing for JCTV and creating videos. To further improve and expand his storytelling abilities, Kavish took a online summer class at Syracuse university where he learned to write and film stories. Kavish wanted to join the Journalism class because in addition to the news telling he learned in broadcast Journalism, he also wanted to develop his writing. Kavish is also an avid sports fan who is interested in writing about sports storylines in the world, and also covering Jesuit athletics. Besides sports, Kavish is also interested in writing about music, current events, business, and education. In his free time, Kavish enjoys playing basketball, tennis, running, watching movies, and spending time with his friends and family.