Ruth Bader Ginsburg, Champion of Women
Ruth Bader Ginsburg, an American lawyer, jurist and associate justice of the U.S. Supreme Court died September 18th as a result of implications of metastatic pancreatic cancer. She was 87 years old.
    "It's one of those deaths where you know [that] when you talk to your kids, you're gonna tell them 'Oh, I remember when that person died, I was in high school,'" junior Vanessa Auth said. "It's one of those events you're always going to remember."
    Justice Ginsburg began a career in law as one of nine female students in her class at Harvard Law, later transferring to Columbia University Law School where she graduated at the top of her class. 
Justice Ginsburg was known to many as a champion of women, making her mark in American politics as the second female justice to serve on the Supreme Court. She was an outspoken advocate for women's rights and spent much of her career fighting for gender equality, arguing six gender discrimination cases before a male dominated Supreme Court and winning five of them.
"She's done so much great work for a lot of people, but especially for women's rights," French teacher Ms. Schmidt said. "She's done some really amazing and radical work over her career, so I think it's a pretty big loss for our country."
The legal legacy of Ruth Bader Ginsburg can be traced back to her work as the founder and leader of the ACLU's Women's Rights Project in 1972, which took part in almost 300 gender discrimination cases nationwide.
    "She obviously went through a lot, and went against some really tough [opponents] that people didn't think she should," junior Hannah Noguchi said. "And I think that is very inspirational." 
    Following her death, many Jesuit students spoke out on social media to share how Justice Ginsburg had inspired them.
    "She was the embodiment of strength to me," junior Sophie Schmidt said. "Just because of everything she fought for and all the adversity she faced to get where she was."
    Justice Ginsburg's impact can be seen throughout many aspects of modern American life, specifically rulings related to equity, gender and women's rights. 
    "No matter what side of the aisle you were on, you knew that RBG was someone who fought for the rights of Americans and wasn't going to back down," junior Vanessa Auth said. 
    With the departure of a Supreme Court Justice, Republican senators are taking this opportunity to appoint a new justice, signaling plans to begin a confirmation process before November's Presidential election. Judiciary Chairman Lindsey Graham has begun to outline how the committee will handle this nomination, and has said that the committee plans to hold three days of hearing for the Supreme Court nominee in October. With only 29 days until the election, this may be the quickest confirmation in history.
About the Writer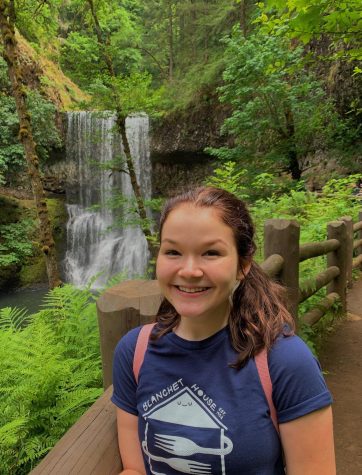 Chase Kerman, Junior Executive Editor
Chase Kerman, a Junior at Jesuit High School, is excited to explore Journalism and grow as a writer in her first year taking the class. At Jesuit, Chase...
Jack Ensminger: Bringing Students Together in a Time of Distance
As Jesuit High School embarks on their first semester in a fully virtual school setting, senior Jack Ensminger is taking on the difficult task of representing the Jesuit student body as ASB President… without actually being at Jesuit.
Jack Ensminger, who has been enthusiastically involved in track, mock trial and CCA, was elected ASB President for the 2020-21 school year back in May.
    "[Jack] is very personable," said senior Ellen Haney, who has worked with Jack in student government for three years. "He's very enthusiastic about wanting to help the students." 
    Jack has been a devoted member of Jesuit's student government, led by Dr. Exley, for the last three years.
    "Jack does a good job speaking up for the students in a way that can get his voice across, but also be respectful of faculty and staff," said Dr. Exley. "That's something I really respect about him."
    An ASB President is normally responsible for representing the voices of both the staff and the students of Jesuit High School, as well as presenting to a diverse population of students with different interests, hobbies, backgrounds, etc. As Jesuit transitions to an online format, the normal responsibilities of an ASB President begin to shift.
"A big part of [Jack's] job is showing students how they can 'buy in' to a virtual community, and how they can 'buy in' to what we're trying to get done here at Jesuit," said Dr. Exley. "When a leader buys in, that gives other people the permission to buy in."
Although Jack expressed feelings of nervousness at the prospect of representing a virtual community, he is looking forward to new opportunities that the online format may present.
"This year is really different, so I'm excited to see how we can push ourselves as a community to try new things and go to fun new events." said Jack.
    At a time when things seem more distant than ever, Jack Ensminger is looking for ways to bring the Jesuit community together. In Jack's original platform for ASB Elections, he stated that he "hopes to make Jesuit a place where people are excited to go to school every day!", which may prove challenging in a time where a students' day consists of multiple 80-minute Zoom meetings.
    "Being online makes being excited about going to school a lot harder," said Jack. "I think by making class manageable and getting kids excited about learning, we can make school more manageable and fun." 
As a student, Jack understands the struggle of online learning and zoom fatigue, but he hopes that he can find ways to help students "buy in" to the Jesuit community and make the most of their school year.
"Although I know it's hard, try to put yourself out there and have an open mind," said Jack. "Little things do matter, like talking in breakout rooms or joining a call. Try to push yourself!"
An excellent representative of Jesuit High School, Jack's leadership will be demonstrated throughout the school year as he works on uniting the Jesuit community, even in unexpected circumstances.
About the Writer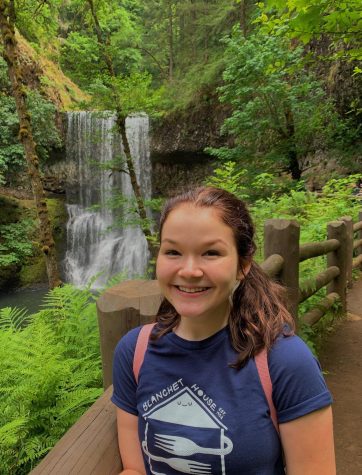 Chase Kerman, Junior Executive Editor
Chase Kerman, a Junior at Jesuit High School, is excited to explore Journalism and grow as a writer in her first year taking the class. At Jesuit, Chase...