BREAKING NEWS: New Changes to the Dress Code
Effective next week, April 6th, Jesuit Administration has come to the conclusion that the new dress code changes during hybrid learning were irrational and JHS will return to the original dress code. 
Failure to comply will result in a JUG.
Upon the return to hybrid learning in February 2021 a big change on campus was the change in dress code: leggings, sweatpants, and athletic shorts were allowed 
The dress code at Jesuit has typically been very stringent, restricting most athletic-wear and form-fitting clothing. These rules were altered, but since then the Vice Principals have taken to reviewing the dress code. 
Since Jesuit is a college prep school, there is a certain type of professionalism that comes with being a student. Each student at Jesuit is a representative of the school. Therefore, there is a certain uniformity that needs to be upheld. 
A big change to the dress code was the addition of sweatpants. SInce then, students have taken advantage of the dress code, wearing what could be described as pajamas. Sweatpants and sweatshirts present a look that says unfocused and unmotivated. Studies have shown that students who wear pajamas to class are less likely to be able to focus on the lesson. To prevent this, students will no longer be able to wear sweatpants or anything similar.
"I have loved being able to wear sweats for this short period of time," junior Nada Stewdant said. "However, I have found that it has been pretty difficult to focus while wearing the same clothes that I sleep in to class."
Students have also been able to wear athletic attire including leggings and gym shorts. While this may be more comfortable, athletic attire presents the idea that students put athletics before academics. While athletics can be a very important part of a student's life, Jesuit is a college preparatory school and academics must always be put first. This starts with the way students present themselves. To ensure that students know that academics always come first, leggings, gym shorts, or any kind of athletic clothing will no longer be allowed to be worn at school. 
The VPs are well aware that students will be disappointed with the new changes to the dress code, but they are doing this for the well being of the students. Jesuit strives for excellence in academics, and does not want anything to get in the way of students' success. 
At the end of the day, these changes will be put in place only to help the students.
Then again, none of this is actually true as is the tradition on April 1st, otherwise known as April Fools Day.  
Enjoy wearing your leggings, sweats and other comfy clothes while it lasts. 
About the Contributor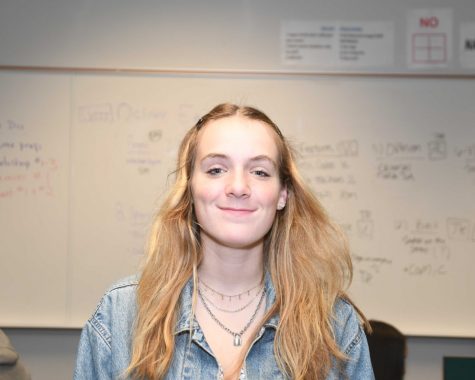 Gwynne Olson, Executive Editor-at-Large and Social Media Executive
Executive Editor-at-Large and Social Media Executive, Gwynne Olson uses writing and social media to inform, educate, and entertain. Beginning by writing mainly sports pieces, Gwynne dives into opinion pieces and news pieces as well as the occasional video,  humour article, and podcast. Gwynne hopes to continue to pursue journalism after graduating from Jesuit, wherever she may land. Though a journalist at heart, she also writes fictional pieces and poetry on the side.