Men's Soccer State Championship Recap
After a hard-fought season to reach the state championship, the 1st-seeded Jesuit men's soccer team faced the 7th-seeded Westview Wildcats. Entering the game, the Wildcats had a record of 14-3-2 while the Crusaders had a 14-1-4 record overall. Based on these stats, it looked to be a good matchup for the final game. There was hope for Jesuit since they beat Westview 4-2 during a Metro League game in October. 
Both teams were ready at Hillsboro Stadium on November 12th for the big state final. Once the whistle blew, Jesuit attacked tenaciously and focused on their task of getting the ball in the back of the net. About twenty minutes into the game, their first goal came when senior Nico Hidalgo got his head on the end of a cross which bounced off the post and landed in a perfect spot for senior Drew Pedersen to tap it in. Energized by the first goal, the team did not stop there. Just six short minutes later, the crowd roared as senior Noah Hayes whipped a banger in the back of the net, igniting momentum for Jesuit. 
Then, just nine minutes into the second half, junior Nathan Peters slotted a dime from 12-yards out, right through the Westview keeper's hands.
Just five short minutes later, Jesuit was awarded a free kick outside of the box, taken by Andrew Bromert that led to a header goal by Pedersen.
Once the whistle blew to end the match, the players ran over to the student section and gracefully slid in celebration for their incredible accomplishment. 
 "I am thankful for the bonds we built because we're like family now," Aarya Saxena mentioned. "It's really nice just knowing that you have these boys that you can depend on for everything." 
After the initial celebrations, the Jesuit players received gold medals for their win and got to pose with the iconic OSAA State Championship trophy. Parents and friends soon got a chance to show their love to the team on the field for one last hurrah. 
When asked how their team culture was created to win it all, senior center-back Richard Anderson mentioned the benefit of pre-game rituals.
"Mr. Clarke's prayer before each game was probably the highlight of the season," Anderson stated. 
About the Contributor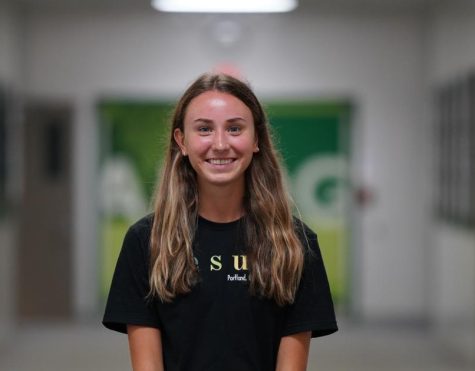 Aoife Gish, Staff Writer
Senior Jesuit High School student Aoife Gish is filled with curiosity, excitement and care for others in her community. Aoife is on the Jesuit women's soccer team and participates in track & field at Jesuit. She also is in her second year in student government. Apart from her involvement at Jesuit, Aoife is passionate about journalism. She enjoys editing videos, writing articles and is curious by nature, making her an enthusiastic interviewer. Aoife attended a selective writing workshop in seventh grade at Portland State University where she learned about varying writing techniques to improve her work. Being around sports her whole life, Aoife is intrigued to delve into the Jesuit sports scene as well as hearing from the Student Body surrounding current events at Jesuit. Aoife hopes to provide meaningful content so that the Jesuit community can ignite curiosity surrounding their school and find security knowing that Jesuit News is real news.