Sader Lights drive thru December 12th at 6pm
On Saturday December 12th Student Government will be holding "Sader Lights" on campus. Sader Lights is a collection of beautiful lights, similar to the Oregon Zoo's "Zoo Lights," that decorate the courtyard and Mary's Way.
Because of COVID-19 restrictions, Sader Lights will be a little different this year. Instead of lining Mary's Way, lights cover the Tennis Courts, The Flag Pole, Desmet parking lot, and all empty spaces in between. 
After being cleared and sanitized, students set to work decorating the campus. Senior Maiti Teklemariam explained how students were able to come on campus. 
"In Student Government, we have been working hard on this event for weeks to make this event student interactive and have an amazing final product," Teklemariam said. "To align with CDC guidelines, students were only allowed to be on campus for two hours and we could only have a small group. After we found a group of volunteers, we had them come to campus on separate days because of time constraints. After they were screened by a faculty member, they were free to decorate safely amoung their peers."
You will be able to drop off non-perishable foods for the Food Drive, collect your Food Drive shirt (if you qualify for one), get a candy cane from Santa Clarke and enjoy a beautiful path of Christmas lights. 
Thanks to the hard work of all the students that came and helped decorate, the Jesuit campus is beautiful. Come with your family and/or quarantine buddy on Saturday to experience the now drive through Sader Lights. The event starts at 6pm and runs till 8pm. 
Make sure to check them out and come back to Jesuit Chronicle website next week to see a fun video of the setup and event. 
About the Writer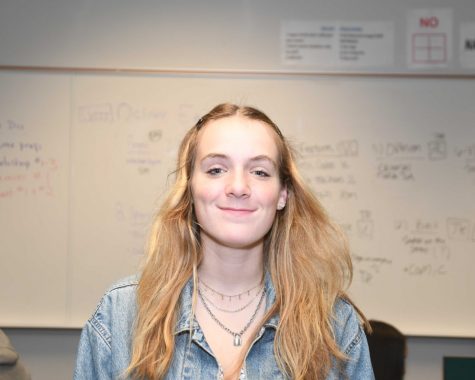 Gwynne Olson, Executive Editor-at-Large and Social Media Executive
Gwynne Olson is a junior staff writer for the Jesuit Chronicle. Gwynne is the youngest of two. Brooke, her older sister, is a recent graduate from the...
Jesuit Clubs Have Returned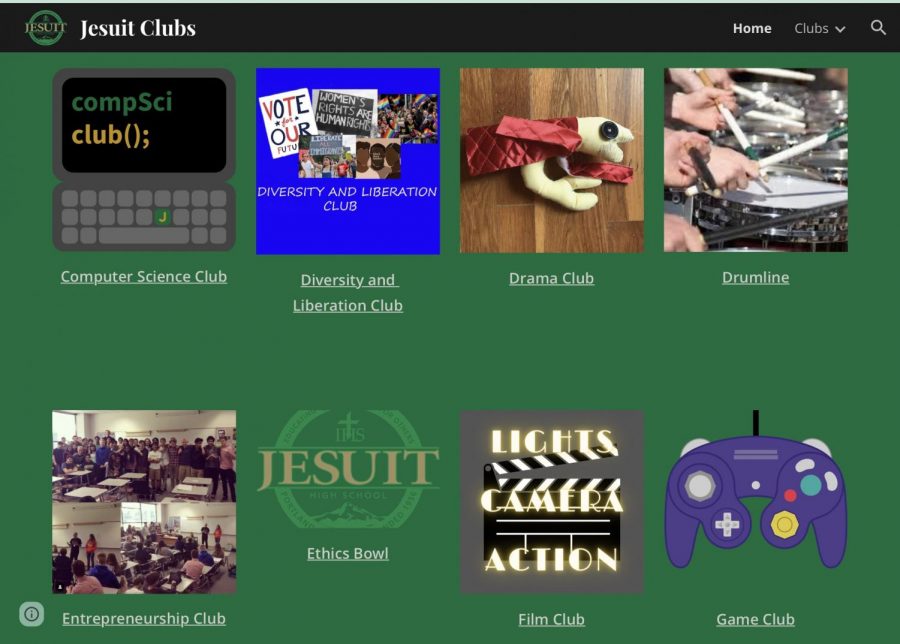 With the COVID-19 virus causing Jesuit High School to switch to online learning, many students questioned if having clubs this year would be feasible. 
Two weeks ago, Jesuit hosted its first ever online club fair due to COVID-19 complications. Jesuit created a website with different hyperlinks to all of Jesuit's intriguing clubs. 
"The club fair was a huge success and with the increased number of students who came to the fair this year, we could potentially think about doing the online fair again next year," Mock Trial leader David Exley said. 
As many Jesuit clubs have started their year online, many students are still adjusting to the online atmosphere. Some students may enjoy clubs because they feel it's a safe space to connect with others, but being online, there is still a sense of uncertainty. Another issue facing students is the amount of set time for club meetings. 
"We only have two activity periods, and there are many kids who are in multiple clubs and because there are only two windows of club time, it's difficult for kids to be actively involved," Model United Nations leader Mark Flamoe said.
Even with the set times for clubs, many students have trouble staying engaged over Zoom.When clubs meet in person, students may feel more compelled to participate because they are in the midst of the activities, but the online format decreases the pressure of participating."The biggest difficulty is getting students to actively engage," Chess Club leader Zane Godil said. 
On Zoom, there is a tendency for students to turn their camera and mic off and mentally check out, so having interactions with club members is difficult. The larger impact of online clubs on students is the uncertainty regarding club competitions. Many of the clubs that compete in debates, mock trials, and tournaments are now up in the air due to safety concerns. Luckily, many club competitions don't start until April, so there is time for potential changes.
 With the Model United Nations conference still in the air, " the main impediment the club competition would have is for all kids to have good online access so they can fully participate in the conference," Flamoe said. 
Despite the difficulties of online club meetings, there have also been numerous benefits of meeting online. Dr. Exley proposed that an online club format may allow students to participate in a less stressful environment. "There many kids who may feel more comfortable coming to a club through zoom than to walk through the halls of lower Arrupe and talk to upperclassmen," Exley said. 
"There are some kids with specific personalities where there's a certain element of safety and anonymity with joining a club when they have the ability at any point in time to turn their camera off or leave," Flamoe said. 
Students now have the ability to be as interactive as they want and students with different learning preferences can learn together. The new club format has benefitted many students by allowing them to engage in a safe space where they can be creative and comfortable. 
"One positive aspect is that it's very easy to disseminate information by screen sharing so the entire group can see," Godil said. 
Fortunately for all clubs, Zoom allows for teachers to project assignments and information on the call for all students to see easily. Club leaders also have the ability to be more flexible when setting club appointments. Even though clubs need to have moderators present, the after-school sports practices adjustments have made it easier for clubs to find set times to meet.
Although clubs are meeting in person, the new method of meeting online may benefit students in the long run. Students will be expected to work just as hard as they would in in-person club meetings, and to communicate positively with others. Although the new club system may not appease everyone, it allows for all students to have a safe and equal opportunity to learn and grow. If all students and faculty remain open to striving for greatness, the 20-21 Jesuit High School club year can be one of the best.
About the Writer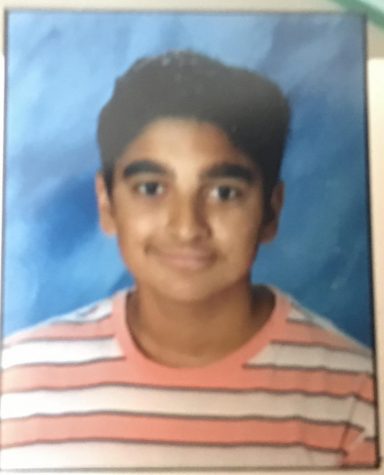 Kavish Siddhartha, Staff Writer
Kavish Siddhartha is a staff writer for the Jesuit Chronicle. Kavish is a junior at Jesuit High School and has been interested in journalism since a young...
Student-led Organization Students Tutor Students Grows Drastically
Student-led and founded organization Students Tutor Students (STS) has drastically grown throughout the quarantine, gaining recognition from the greater public such as KGW News.
Students Tutor Students began  as a small group of students aimed to match struggling students with tutors, and now the organization has expanded large enough to develop  a website, prevalent social media presence, summer camp, and soon an app. 
"When we began we were a small organization and all we wanted to focus on was getting kids the tutors they needed so they could succeed in online school," said senior Ziggy Berkoff, Public Relations Director of STS. "Since then, we've…expanded [STS] to more about affecting education in Oregon as a whole and less about getting tutors to people, [although] that's still our main point. We've grown so much that we have over 100 tutors." 
The summer program, titled the Kickstart Summer Program, was developed during  this past summer, with a goal to have  multiple student-teachers from different schools participate in creating a variety of classes, with subjects ranging from art to math
"We were able to work with over 110 students on bolstering their summer education," senior Devansh Khunteta said. "In addition, we were able to create a sense of community through movie nights and these fun activities we continually held [during the summer program]."
Khunteta, the Chief Technology Officer on the executive board for STS, is also currently working on developing an app in order to make education as accessible as possible during this time of social distancing.
"I hope to release the app with the rest of my team sometime later in October, and that's one initiative that we've been focusing on quite a lot," Khunteta said. "The impetus and motivation behind why we want to do it was because we recognize that students oftentimes use their mobile devices a lot more for work. For example, [we]  use our iPads a lot, so it'd be really awesome to have that mobile application where you can automatically be matched with a tutor who can help you out, as well as chat with them all throughout this one interface."
In addition to the app, STS's social media presence brought them to KGW's attention. Through their Instagram profile and email, STS has been talking to KGW, but decided to pause the conversation as KGW was busy covering the election. However, the upcoming feature on STS developed when a photographer from KGW reached out to the organization.
"We had a lot of posts concerning Kickstart and how our summer program went, and apparently they found it pretty intriguing, so they had a photographer reach out to us on Instagram," Khunteta said. "He was sort of just like, 'Hey we saw what you guys are doing and we want to talk more about Kickstart and your future initiatives. Would you mind setting up this interview and discussing?'"
In order to prepare for the interview, the executive board met over Zoom and reviewed key points they wished to make during the interview so  viewers could better  understand their mission and organizational goals. The feature on STS is predicted to air next week, and focuses on STS's future goals as well as current progress.
"I think that STS is an ambitious organization and we are going to try our hardest to impact education in Oregon for the better before we all graduate," Berkoff said.
About the Writer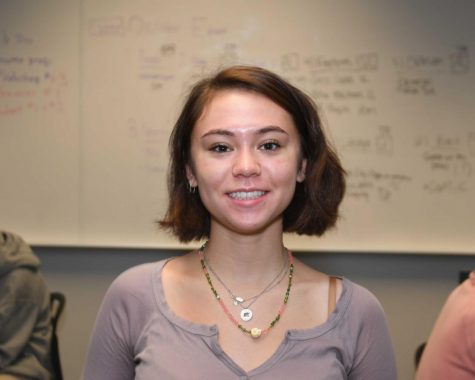 Scout Jacobs, Associate Editor-in-Chief






Scout Jacobs is a managing editor for the Jesuit Chronicles at Jesuit High School. As a senior in high school, this is her third year doing...
Creating lasting change in the Diversity, Equity, and Inclusion department
In support of the Black Lives Matter movement, many schools and companies have released public statements about their commitments to racial equity. Jesuit, too, has released such a statement and makes a commitment to creating lasting change related to the Diversity, Equity, and Inclusion department.
The Diversity, Equity, and Inclusion department has made tremendous progress in the last six years under the guidance of Director of Diversity, Equity, and Inclusion Melissa Lowery. The office has extended its outreach with parent affinity groups, student clubs, community conversations, and a new webpage on the Jesuit website. However, Lowery asserts that lasting change is only possible with a shift in culture. 
"We are a resource for DEI, but for real change to happen, it requires all hands on deck in the community to do the work," Lowery said. 
The DEI program continues to grow with the addition of a full-time staff member, Associate Director of Diversity, Equity, and Inclusion Brenda Cruz Jaimes. Cruz aims to support current efforts in DEI and work to implement curriculum changes and community dialogues in the near future. 
As a former counselor at De La Salle North Catholic, Cruz has seen an overwhelming number of students working for change. 
"All of the clubs that are under the DEI umbrella have really stood out to me," Cruz said. "Without the support and leadership of our students, we wouldn't be able to make as much lasting change."
While the institution is committed to a diverse, inclusive, and equitable community, Lowery argues that a shift in Jesuit culture is needed for lasting change. 
"Culture is a big factor in how communities work, feel, and move," Lowery said. "It affects curriculum, programming, policy, and all the things you can think of."
In addition, Brenda Cruz emphasizes the importance of dialogue among students, parents, and faculty. While Jesuit has assisted open dialogues with the monthly Community Conversations and Peer-2-Peer conversations, the community needs to continue making genuine efforts to have discussions about race, identity, and culture Cruz says. 
From a student perspective, senior Miyako Barnett calls for representation of underrepresented voices. She asserts that a culture change can only be achieved through hearing from BIPOC, LGBTQ+, and other underrepresented communities. Barnett also stresses the importance of accountability and awareness. 
"We need to hold each other accountable for our actions," Barnett said. "Avoiding passiveness and actively working together is how we create change."
Lowery, Cruz, and Barnett are hopeful for the future of diversity, equity, and inclusion at Jesuit High School. They are committed to working with the Jesuit community to create lasting and sustainable change.
About the Writer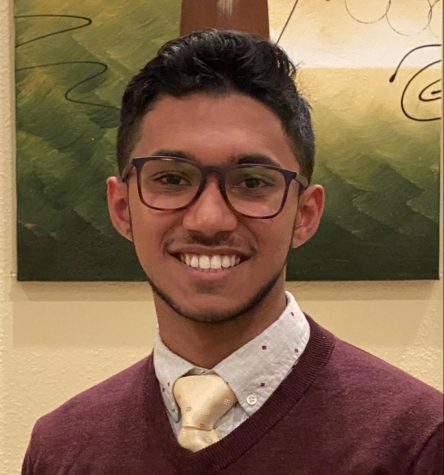 Reet Chatterjee, Staff Writer
A senior at Jesuit High School, Reet Chatterjee strives to better humanity with his writing. His writing focuses include social justice, politics, reform,...
Mock trial competes in state competition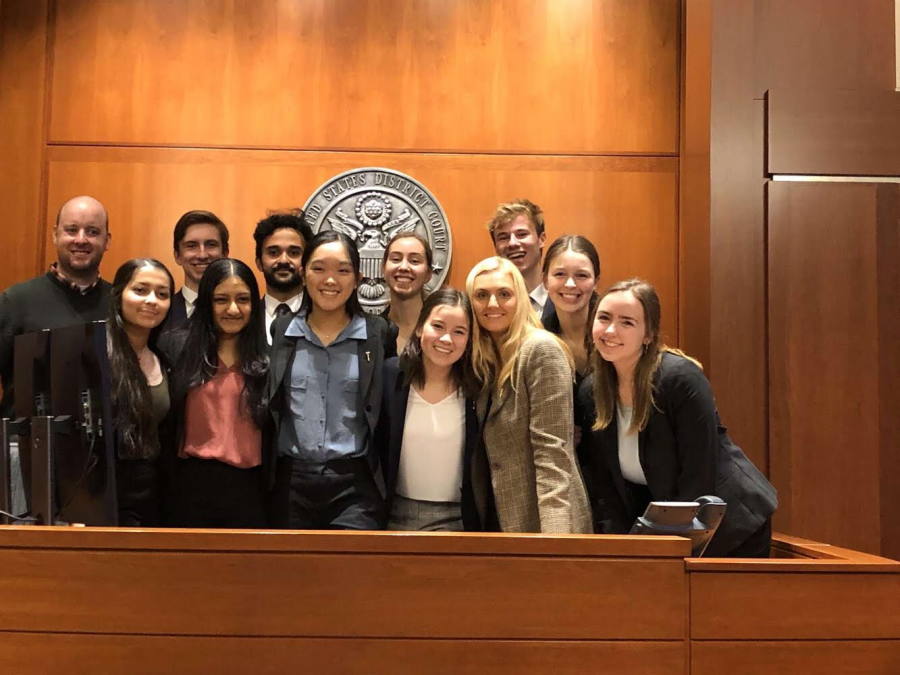 Recently the mock trial team competed in the state competition. 
Jesuit has a strong mock trial team consisting of almost all seniors and two juniors. Tryouts were held in November and students were placed on one of four different teams. The top team, or gold team, was confident they would have a good season. 
"I was confident that we would have two really strong teams that could compete well this year and that is what we had," coach Dr. Exley said. "We had a really strong and experienced gold team and our black team, the second team, was also pretty strong and had potential to make it to state." 
In a mock trial competition, each team is issued the same case and has months to prepare an argument for either side. Three witness statements are given each side and the case is supposedly written so each side has an equal chance of winning. Witnesses must memorize the information in their statements, lawyers must figure out ways to get in evidence complying with the Federal Rules of evidence, and openers and closers must memorize five minute long statements proving their argument. 
When competition day arrives, all teams assemble at a courthouse and are given their matchup there. Teams go head on and are scored both individually out of ten and by ballots.
"So how ballots work is in each trial there are 3 judges: the presiding judge, someone who judges the attorneys, and someone who judges the witnesses," senior Grace Hershey explained. "The witness and attorney's judges sit in the jury box. Each of the three judges have a ballot that they fill out and it's basically a vote for one of the teams," 
Ballots are given to the teams who have the best witnesses, lawyers, and overall court preparation. In the end the team with the most ballots wins the case. Individual points generally decide tiebreakers. 
Mock trial had a very successful regional competition taking eight ballots out of nine ballots securing their place at State. The black team just barely missed state losing by ten points in a three way tie. 
There was not a lot of time between regionals and state so the team put in many hours in preparation for the competition. 
"For the last 5 weeks of the season, we did daily doubles practices in preparation for regionals and state, and that hard work definitely paid off," Hershey explained. "We went against some pretty tough teams, but we held our own. Overall I am really proud of how my team did this season." 
About the Writer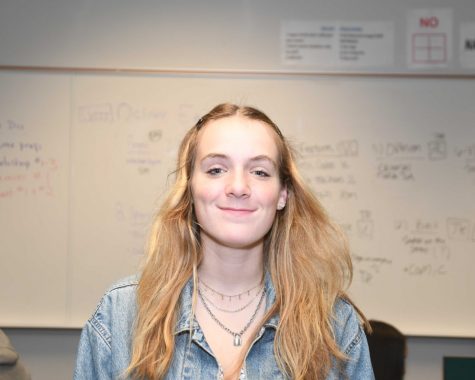 Gwynne Olson, Executive Editor-at-Large and Social Media Executive
Gwynne Olson is a junior staff writer for the Jesuit Chronicle. Gwynne is the youngest of two. Brooke, her older sister, is a recent graduate from the...
Don't Eat That!
Grace Kurilo is like any other junior girl: passionate about music, hard-working, texts her friends on a regular basis, and loves her family and her dog. But like 32 million people living in America (foodallergy.org), Kurilo lives with a food allergy.
"I have to check nutrition labels to make sure there are no nuts, but I'm okay with 'processed in a facility with nuts.' Kurilo said. "I'm lucky I don't have a severe allergy."
Dietary restrictions—including allergies and intolerance—can make eating out with friends and family, or even grabbing a snack from your pantry, challenging. They used to fly under the radar, but now it seems more and more people are claiming to be gluten free, grain free, or even vegan.
Restaurants are recognizing the influx of people with food intolerance, and responding with increased amounts of gluten free and/or dairy-free products. For example, restaurants, such as Harlow in Southeast Portland, boast a 100 percent vegetarian and gluten-free menu, and even notable ice-creameries, such as Salt-and-Straw, now offer customers dairy-free scoops.
But even with the seemingly increased amount of allergen-free food, many restaurants, especially prominent chain restaurants which seem to be around every corner, don't provide much in terms of nutritional value.
In my interview with Director of Food Services Cynthia Clauson, it was evident that the JHS cafeteria is not funded adequately for premium nutrition. 
"The cafeteria did not evolve alongside the rest of the school, but [my team and I] do really well with what we can," Clauson said. However, she is able to provide some of the meals she wants to students.
Clauson assumed the position of Director of Food Services three years ago. A lover of food, Clauson wants to swap out some of the less nutritional items on the menu, but she says that it is ultimately up to the students to make a healthy choice.
"We have a binder full of all the nutritional labels, so if someone with an allergy needs to know what is in a certain menu item, all they have to do is look in the binder," says Clauson. "Usually, though, we only have a couple students who have allergies. If you have a severe allergy, we recommend you bring your own lunch."
Jesuit should focus more on student wellness than it does. One of the most important parts of the day is a healthy meal.
"Your blood sugar decreases, which causes interruption in your ability to think straight," says Haley Robinson, a Piedmont Healthcare clinical dietitian, on skipping a meal. "The brain uses glucose to run efficiently and if there is not enough glucose for the brain to use, your body does not function at 100 percent."
Without the ability to focus, students do not learn, and thus are unable to achieve their full potential.
At Fayston Elementary School in Vermont, school lunches are what they call "farm to school," a phrase used to describe sourcing food from local farmers to provide the freshest ingredients.
"Every other Tuesday, two cases of lettuce arrive from hydroponic greenhouses in the next-over town of Waitsfield," said Cheryl Joslin, Fayston's chef and food service program manager. "Weekly, a teacher who raises chickens brings in eggs, and she also supplies her family's locally tapped maple syrup. [I] often substitute it for sugar in recipes" (Washington Post).
This "farm to school" movement has helped students to stay full during the day. According to an article written by the Harvard School of Public Health, "Children who eat healthier foods learn better and have fewer disciplinary issues." 
I believe that in order for maximum student wellness and nutrition to be achieved, the cafeteria must evolve alongside the rest of the school, not just for the sake of those with dietary restrictions, but for the sake of all students who need a healthy meal to power their learning.
About the Writer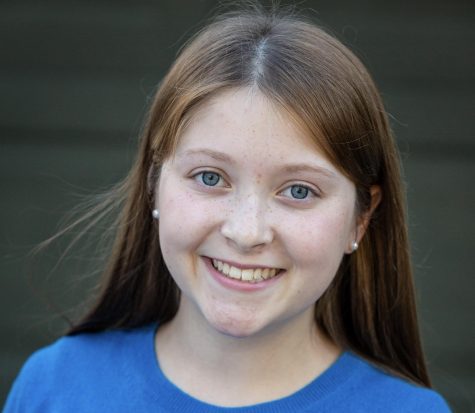 Steele Clevenger, Editor-in-Chief and Creative Director
Sarcastic. Artistic. Enthusiastic. These are three words Steele Clevenger would use to describe herself. A senior at Jesuit High School and a veteran journalism...
A Look Back at JUGs
A Look Back at JUGs
By Steele Clevenger
What is a JUG? A large container that holds liquids? Or a soul-crushing, nightmare-inducing yellow slip of paper sentencing you to intense labor and subjecting you to mockery?
According to Khalid Maxie, vice principal of academics and student life, JUG comes from a Latin term, juugum, meaning "to be burdened."
"Most traditional Jesuit schools across the country use the term JUG, I'd say 90%," said Maxie. "Other terms are 'penance hall' or 'detention'."
A common misnomer for JUG, the term 'Justice Under God' inaccurately describes the purpose of the JUG.
"It's a myth that [grew] legs, and it's now part of our normal vernacular," said Maxie.
Former history teacher and vice principal at Jesuit High School Fr. Larry Robinson said that JUGs were first used at Jesuit the year of its founding in 1956, although it was not the first time this type of retribution had been seen in a Jesuit school.
"JUG is not only a Jesuit school tradition; plenty of parochial schools used it, the word and the system," said Robinson.
For instance, in the early days of Jesuit, Robinson remembers that Fr. Joseph Perri, principal, had a "penchant for neatness," and any student who was untidy received clean-up duty until the area was spotless along with a stern lecture on behavior.
In addition to JUGs and disciplinary lectures, spats and hacks, paddles used to smack misbehaving students, often went with receiving a JUG.
"Spats and hacks often went with a JUG early on. [It was] maybe more an indignity than a pain. Definitely out as of 1993," said Robinson.
How did lunch, after-school and Saturday JUGs come to fruition?
Both Theology Teacher Greg Allen and Robinson say those ideas morphed over time depending on how offensive an action was.
Athletic Director Mike Hughes '79 recalls that when he attended Jesuit, a JUG meant doing custodial work.
"In the 1970s, a JUG often involved manual labor such as raking leaves in the fall, scraping gum off sidewalks, and walking around the campus emptying garbage cans."
Added Allen: "It used to be fairly punitive back in the 1960s and '70s. That was shifted to more of a 'do-something-around-the-school' [punishment]."
According to Maxie, in the 2018-19 school year, students racked up 111 Saturday JUGs, 810 after-school JUGs, and 2,603 lunch JUGs. That's 3,524 "do-something-around-the-school punishments" in total.
Maxie also wanted to make clear that he and his fellow administrators are not as heavy-handed with JUGs as some of the other Jesuit staff members."
Contrary to belief, we don't give the most JUGs," said Maxie.
Who does?
"The librarians, probably," he said.
About the Writer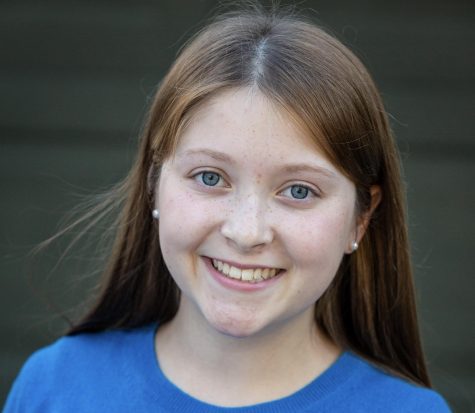 Steele Clevenger, Editor-in-Chief and Creative Director
Sarcastic. Artistic. Enthusiastic. These are three words Steele Clevenger would use to describe herself. A senior at Jesuit High School and a veteran journalism...