Mock Trial Team Prepares for First International Competition
Students from around the world are preparing to enter the 2022 Empire Classic Mock Trial Competition, including Jesuit's very own Mock Trial team.
Schools from countries such as Australia, China, South Korea, and Ireland, among others, have joined the competition in the past, and this is the first time that Jesuit will be competing.
This competition will be different for the Jesuit Mock Trial team. In the past, their regional and state competitions took place in Washington or Multnomah County courthouses.
In contrast, this competition will take place in Baltimore, Maryland from September 22nd through the 26th. Teams will compete in 2 rounds as the prosecution and 2 rounds as the defense. After the 4 trials, the top teams in each division will face off in the Championship Round.
The case is where things get complicated.
This year, students are focused on a case dealing with cybersecurity, modeled after a false missile alert in 2018, when an emergency alert about an incoming missile was sent to phones across Hawaii at 8 a.m. on January 13th, but was revoked 38 minutes later.
While the Hawaii incident was due to human error, the case for Empire's competition focuses on a single cybersecurity company and one specific employee.
Though the case and the competition can seem daunting, the Mock Trial team has been preparing for months, led by senior team captains Catie Dice, Quinn Burke, Fiona Oliver, and Benjamin Wieser.
"We formed our team at the end of last school year, and we have basically been working every day since the case was released," Wieser said.
"We have met since mid-July just preparing for our roles and constructing our theme as a team," senior Lauren Herrick said. "Starting in the summer gave us a really good head start."
With weekly Zoom and in-person meetings, the team has tried to maximize all the time they have to prepare. Once the school year began, the students on the team had to manage Mock Trial meetings and tasks along with schoolwork, extracurricular activities, and, for seniors, college applications.
Both Wieser and Herrick described how busy the team has been.
"This competition is probably the fastest turnaround, from getting the case to going to competition, that the team has dealt with. I know that everyone on the team, myself included, have made a lot of sacrifices these past months, but I think it is going to be worth it to attend this competition," Wieser said.
Through all of this, the team is ready to support one another.
"It's definitely been hard. Thankfully, our team is pretty understanding if you need a day off to work on some other stuff. They really understand that, which has been great," Herrick said.
This competition will be a huge milestone for Jesuit's Mock Trial team, and they are prepared for the challenge.
About the Contributor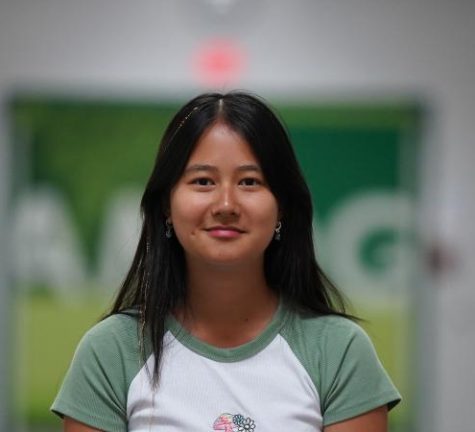 Lan Nguyen, Staff Writer
Lan Nguyen is a senior at Jesuit High School. She is the 2022-2023 yearbook Co-Editor-in-Chief and has a passion for graphic design. Lan has had an interest in journalism ever since her first journalism assignment in middle school where she investigated the school district's increasing budget cuts. Over the summer, Lan took a course on Advanced Media Methods at the School of the New York Times and attended the 2022 Northwest Yearbook Workshop at the University of Puget Sound. Lan is interested in covering local and global current events and student features, and she hopes to leave a strong impression on the community through the Jesuit media program and yearbook for her senior year. Outside of class, Lan is on the Varsity cheerleading team and works as a lifeguard and swim instructor. In addition to design and journalism, Lan enjoys reading and swimming.